12 Common Disaster Restoration Terms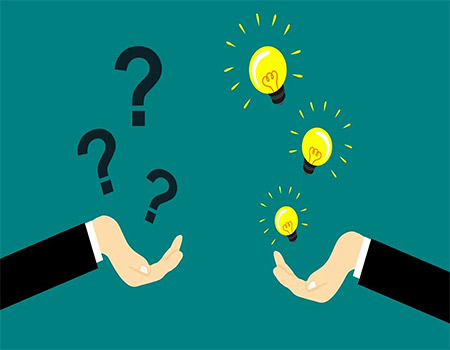 Every industry seems to have their own jargon - specialized or technical language that's only understood by members of a group or who perform a specific trade. The disaster restoration field is no different. But if you find you're in need of the services Cyclone Kleen Up provides, then it's best that you understand what we're talking about. So as a public service, the following are twelve of the most common disaster restoration terms:
Assessment : Usually this is the first step upon arrival of a restoration team. It begins with an evaluation of a request for assistance and is followed by an estimate of the resources (equipment, labor, etc.) needed. Any safety concerns are outlined and a written scope of work is produced outlining details of the project along with an estimated time of completion.
Air Mover : An industrial strength fan that blows air at an extreme velocity to increase the rate of moisture evaporation from wet surfaces and materials when there is water damage.
Air Scrubber : A high-volume air mover connected to a HEPA or carbon filter that removes particulate materials, contaminants, and odors from the air. A way of cleaning the air within a building.
Dehumidifier : Used in water damage and flood events, this machine removes excess moisture from the air, returning the property's interior air levels back to a dry condition.
Extraction : Refers to the first step of water damage restoration during which excess water is removed using pumping equipment. Physical extraction is the fastest way to remove water.
Indoor Air Quality (IAQ) : Refers to the air quality within and around buildings and structures, especially as it relates to the health and comfort of building occupants. Understanding and controlling common pollutants indoors can help reduce your risk of indoor health concerns.
Demolition : During this step of the restoration process all damaged materials (carpet, drywall, wood and building materials) are removed and safely discarded to ready the property for reconstruction. Cyclone Kleen Up does its best to keep any demolition to a minimum.
Containment Area : An isolated area of contamination within a building to prevent the spread of contaminated materials (mold, lead, asbestos). This is done by erecting a barrier of plastic sheeting or a similar material.
Pre and Post Testing : This testing process collects air and surface samples and sends them to a lab for analysis. The lab determines types of species of molds and fungal growth. This process is also used to identify bacteria, asbestos fibers and other possible harmful contaminates.
Biohazard : This term is used when there is the presence of biological waste at a disaster site. This waste may be trauma related, or arise from sewage backups, chemical spills, hoarding or other biohazards that present a potential health concern. Covid-19 could also be considered a biohazard that requires professional disinfecting by trained, certified experts.
Pack-Out : During the restoration process, a pack-out refers to the moving of contents out of the damaged property and to an off-site facility for contents cleaning and storage.
Remediation : The reversing and stopping of environmental damage usually associated with water damage, lead, mold and asbestos.
Facing a disaster can be intimidating, even when you're familiar with the terms. And dealing with the language of insurance companies can add to the stress of the situation. At Cyclone Kleen Up, we're experts at guiding you through the most complicated disaster recovery projects. We speak the language of insurance adjusters and can assure that your project will meet all required steps, regulations, and guidelines.