2 Crucial Reasons Not to Delay Drying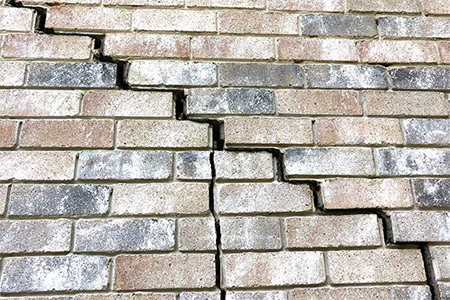 When a flood damage or water damage strikes a property in Central Colorado, the results are usually far too serious for property owners to handle on their own. Professional restoration services like those provided by Cyclone Kleen Up help to return a home back to the way it was before a flood. But many fear the costs and responsibilities associated with a full-scale restoration project. Unfortunately, few if any of the unpleasant consequences inherent in flood damage disappear without appropriate care and attention. To prevent long-term adverse effects from developing in your home or business, call for help immediately.
Here are two of the most serious problems that can develop when professional drying is delayed:
1. Weakened Foundations
Long-term exposure to standing water and the additional moisture that's produced during flood damage events in Central Colorado can cause permanent and expensive damage to the very foundation of your home. Even the solid materials that foundations are made of, whether masonry, concrete or stone, can soak up small amounts of water through the cracks and pores in their material. Unless these pockets of water are removed, they can create defects in the building foundation that eventually weaken the entire structure. In the winter, water trapped inside those cracks will expand as it freezes, resulting in very serious structural issues that will be incredibly expensive to fix.
Fast and thorough drying processes are the only way to protect your home against these threats. Cyclone Kleen Up has the specialty equipment that's designed to remove all unwanted moisture.
2. Mold Growth
Mold grows wherever there's a lot of moisture, such as around leaks in roofs, around windows, or pipes, or where there's been flooding. It can grow most anywhere, but especially where it finds food, such as on porous surfaces like paper, carboard, wallboard and wood. Mold can also grow on many nonporous materials such as concrete and brick. And with the right temperature, moisture and food, mold will grow most anywhere. A rolling stone may gather no moss, but one sitting still sure can. Preventative treatments can help, but the only reliable solution to developing mold problems is rapid drying and dehumidification that Cyclone Kleen Up offers.
Add to those two problems the fact that water, often called the universal solvent, can slowly dissolve, break apart and destroy most of the materials in your home or business and you can see why you need to call Cyclone Kleen Up immediately should you experience a flood or water damage of any type.