5 Big Myths Regarding Restoration Services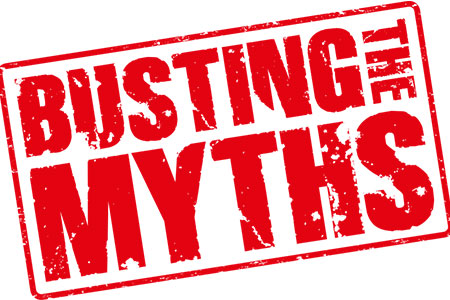 Like other industries, bad actors have tainted the reputation of disaster restoration companies. Along with distrust, many misconceptions and myths have been made regarding the mitigation and restoration process. A tragic consequence of this distrust and misunderstandings is that disaster victims sometimes don't take quick action to have their loss handled by professionals, adding to the damage and cost to repair their property.
Despite these issues, trustworthy restoration professionals like Cyclone Kleen Up seek to educate disaster victims in central Colorado as well as work competently and efficiently to mitigate damage while saving property owners both time and money.
Debunking the Myths
Here are five of the biggest myths regarding restoration services:
It costs more to restore than to replace.

Highly damaged objects may need to be replaced, but for most items, cleaning is a less expensive choice. For example, after a fire, if soot isn't quickly removed from some surfaces, those items will need to be replaced. But if the property owner immediately calls Cyclone Kleen Up, the majority of the time we can successfully remove the effects of smoke, soot, and even water damage, allowing the owner to avoid high replacement costs.

Water damage will clear up on its own.

Wrong. Water damage will NOT just magically go away. Just because a surface may feel dry doesn't mean it's not been damaged. Destruction from water and embedded moisture can hide in places you'll never see or find . Doing nothing is exactly what allows rot, mold and mildew to thrive, driving up the cost of repairs and adversely affecting the health of residents.

Cyclone Kleen Up always prioritizes their mitigation efforts because it prevents additional damage and further loss. We find the hidden water by using advanced meters and sensors. To salvage as much as possible, the restoration process should occur within 24 hours of the disaster, otherwise affected surfaces are at risk for permanent damage.

My insurance won't pay for restoration.

Every situation is unique. In most cases your homeowner's insurance should cover this expense , or at least go a long way toward covering it, especially if you're also insured against flood damage. Don't put off calling the experts at Cyclone Kleen Up . We will work directly with your insurance company to provide accurate quotes on repairs and do the work.

DIY restoration is less expensive than hiring a restoration company.

In some cases, like a small water leak or grease fire on the stove, the damage can usually be cleaned using household products. However, property owners must be very cautious. Any untreated areas can open the risk for additional damage. For example, if water damage from a roof leak isn't properly repaired, mold can develop and spread throughout the rest of the property, requiring the services of a mold removal professional. That can result in an inexpensive repair becoming much more costly. Hiring a local Colorado professional disaster restoration company with strong credentials is a better bet.
Finding a Trustworthy Professional
When searching for a disaster restoration service you can trust , find one that does all the following:
Responds immediately when disaster strikes
Employs licensed, insured, and well-trained technicians
Has reputable local references
Offers a detailed plan for damage repairs
Knows how to navigate the insurance claims process with you
Uses state-of-the-art equipment and techniques
Treats you, your home and its contents with respect
If at any time you are unsure whether or not to use a restoration professional or tackle the effects of the disaster yourself, always go with the restoration professional.