5 Tips for Choosing A Commercial Restoration Contractor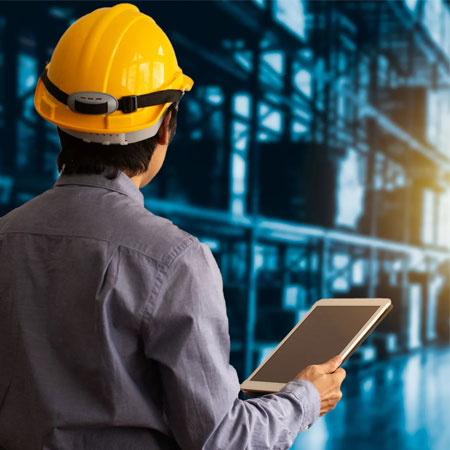 Choosing the right commercial restoration contractor for your Colorado business is a serious decision. Every contractor has its own strong points, specializations, and approaches for handling a project. So it's essential that you do your research, ask the right questions, and know what to look for when choosing a commercial restoration contractor.
Over the years, Cyclone Kleen Up has observed (and helped cleaned up) the disastrous consequences of hiring inept restoration contractors. To help you sidestep the most common (and easily avoidable) mistakes businesses make when hiring a contractor, here are some helpful tips:
Interview all referrals and inspect their licenses

Call other Colorado business owners who've lately worked with the contractor to hear their experiences. Ask these questions:

Was the contractor easily accessible during the project? After a text, voicemail, or email, how long was their response time?
Did you sense that you were always in the loop? Did the contractor clearly present options and assist you in choosing the right one?
Was the project completed in a timely manner and on a budget? If not, did they reveal why?
What did you like about working with the contractor? Would you recommend their services?

It's also crucial that you ask to see the contractor's documentation for their current licenses, insurance, references, and safety record. A trustworthy contractor will provide these things quickly upon request.

Don't hire a contractor without any restoration experience

A general contractor isn't necessarily a restoration contractor, but most restoration contractors are first-rate general contractors. Experience is critical with regard to multifaceted mitigation, restoration, and reconstruction projects.

It's one thing to construct a building from the ground up, but it's a completely different issue when you need to assess the damage, clean, and restore a property damaged by fire, water, or other disasters. And if possible, choose a restoration contractor that already has experience working with your insurance company as it can save you time, money, and anxiety!

Ignore those who want large upfront payment or offer a cash discount

Alarms should sound if you hear either of these terms. It usually signifies that the company has some serious issues. But be sure to ask the contractor about their payment expectations, especially if an insurance company is covering restoration costs.

Your contractor will need a reasonable amount of money to get the project started, but most states don't allow contractors to ask for more than 33% of the total estimated cost upfront. Additional payments should be tied to important project targets.

Don't accept over the phone quotes

A common mistake some make is accepting quotes for restoration projects over the phone before an on-site inspection. Every building and restoration situation is different, so there's no way a contractor could give an accurate assessment and cost before eyeballing the job.

Don't hire a contractor that doesn't offer a plan

The restoration contractor you choose should provide a detailed plan (you can clearly understand) that shows the exact steps needed to restore your commercial property quickly. They should be able to present all your options and help you choose one that fits your budget and specific needs.
Following these five tips will assist you in choosing a trustworthy, dependable, and experienced restoration contractor. A great contractor will eliminate needless stress and anxiety and help you get your business back up and running as soon as possible.
Contact Cyclone Kleen Up today to acquaint yourself with our services. Schedule a free consultation to discuss your commercial restoration, mitigation, and repair needs for your property in Pueblo, Leadville, or nearby cities in Colorado.