Create a Disaster Plan for Your Business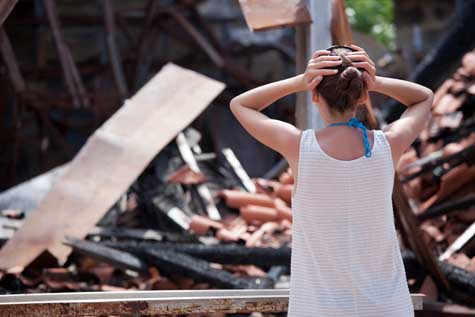 Disasters can occur without warning to a commercial building. Flooding,fires,or storm damage could potentially close a business for good. Here are some sobering statistics according to the Association of Small Business Development Centers:
More than one in four businesses will experience a significant crisis each year.
Of those businesses that experience a disaster and have no emergency plan, 43% NEVER reopen.
Of those that do reopen, only 29% are still operating two years later.
A business closing affects not just the owner and their customers, but also their employees who may not be able to afford to wait until it reopens, especially if it's closed for days, weeks, or even months. So, it's vital to get your business open again ASAP.
What Can Go Wrong
Some of the most common causes of commercial building damage are:
Some of these problems can be avoided by implementing a preventative maintenance plan and conducting regular employee safety training classes.
Don't Pretend it Didn't Happen
If you own a business in Central Colorado that must temporarily close due to fire or flood damage, let your client base know what's occurred on your website, through emails and/or a customer newsletter. It may humanize the experience and encourage your customers to return once you reopen.
. Is there a similar company that you can refer them to? While you may lose some of your patrons, you'll be spreading goodwill among customers and competitors. You may even be able to work out a deal with a trusted competitor that suits you both, such as a finder's fee or commission on your customers, money that can be put aside for marketing when you're ready to reopen.
Create a Plan
Although disasters don't plan, you can. Create a detailed disaster plan that includes:
Locations appropriate for employee evacuation
Emergency contact information for each employee
Plans to protect and access vital business records
If there will be an off-site location that employees can work from in the interim
The business' insurance company contact info
Cyclone Kleen Up's contact info
Cyclone Kleen Up can help you create and set in place a pre-loss plan for your business before a disaster strikes, which can mean the difference between re-opening or closing the doors forever. Our team of trained professionals are equipped with the proper tools to handle a disaster of any size, from one floor to an entire industrial warehouse. So, don't hesitate, don't wait, but call Cyclone Kleen Up before it's too late.