Disinfecting - The Right Way and the Wrong Way
The coronavirus outbreak has people in Colorado clambering to protect themselves, their homes and businesses from possible contamination. The transmission life of COVID-19 on surfaces can last up to a week and the continued spread of the disease has led to a growing number of fatalities in the US. This has produced a dramatic increase in cleaning companies getting involved with COVID-19 disinfection.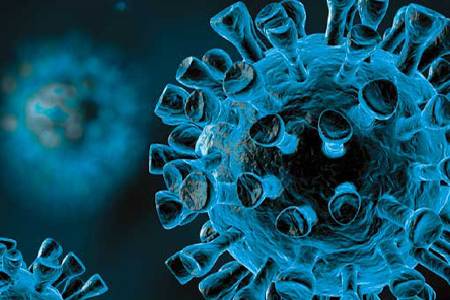 With some companies, they're well prepared and highly trained for that kind of work. For others, they're jumping on the bandwagon because they're seeing an opportunity for a quick buck and they figure anyone can do it. But nothing could be farther from the truth. And the incompetence of these bad actors could cost you your life.
How to Determine Who to Trust
The EPA does not license companies that provide cleaning services. So how do you know if a Colorado cleaning company is safe to hire? Here are some areas to check for:
Length of existence – check them out on the internet. If they're a reputable company, they'll belong to the local Chamber of Commerce. They will also be highly reviewed if they have a good reputation.
Size – can a small mom and pop company do a proper cleaning/disinfecting job? Of course. But due to their size, many can't afford the extra expenses that come with having to purchase the large quantities of PPE, disinfecting equipment and cleaning chemicals that are required for proper disinfection. Plus, they likely don't have the staff needed to do a thorough job or are able to service you as quickly as you need them to.
Proof of Training – does their website have a list of organizations that they're associated with or belong to? For instance, Cyclone Kleen Up is certified by the IICRC (Institute of Inspection, Cleaning and Restoration Certification), a non-profit certifying body for the cleaning and restoration industry. Additionally, they're allied with The American Society for Health Care Engineering (ASHE) and thus are approved to repair hospitals after fire and water damage.
Underbidding – is the cost of their services too good (low) to believe? Then remember the old saying, "You get what you pay for". Because of their small size, lack of training and resources, some of these companies can charge very little. But remember, this is an extremely serious and life-threatening situation, so ability should far outweigh cost. For instance, would you choose a surgeon for the sole reason he or she was the cheapest?
How Does Cyclone Kleen Up Clean Coronavirus?
Cyclone Kleen Up is uniquely prepared during this extraordinary time to clean and disinfect your Colorado area home or business as stated by the protocols set forth by the CDC and IICRC. We have years of experience dealing with biological contaminants, and we go far beyond what regular janitorial staffs might manage. Some of the procedures we follow are :
Wearing appropriate PPE, as determined by the most up-to-date CDC guidelines.
Using EPA-registered and approved products from the EPA's List N, which specifically meet the criteria for use against SARS-CoV-2, the virus that causes COVID-19. After cleaning all high-touch surfaces, we also fog with an EPA-approved disinfecting solution.
Cleaning before disinfecting, a step that is required for true disinfection. We apply specific cleaning techniques to reduce reapplication of soil on surfaces.
Discarding cleaning materials and single-use PPE, sealing all soiled materials for proper disposal.
A strict coronavirus demobilization process for our equipment, trucks and waste storage areas.
This pandemic is an extremely serious situation and the health and safety of you, your family, and employees are on the line. Don't take any chances, call in the professionals at Cyclone Kleen Up.