How to Choose the Right Restoration Company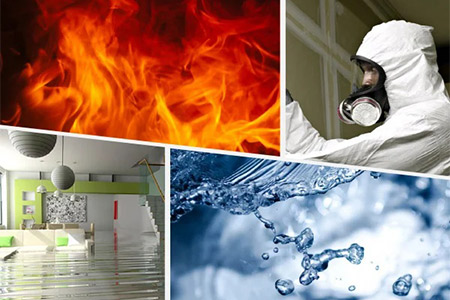 Disasters are devastating. Whether caused by water, fire, or storms, they can turn your world upside down in a matter of moments. Even the strongest of us can feel helpless, not knowing where to turn after a catastrophe. But fortunately for you, Cyclone Kleen Up is nearby and stands ready to help you.
But why Cyclone Kleen Up? After all, there are other companies who make the same claims. Why not just pick one out of a hat? Consider this: if you have to undergo surgery due to a dangerous and life-threatening condition, wouldn't you insist on having a surgeon with extensive training, years of experience, and a sterling reputation to get you back to good health? Well, your property is probably the biggest investment you'll make in your lifetime, so it's also very important to have a company with the knowledge, experience and reputation you can trust to return your property to its pre-loss condition or better.
Three of the Best Reasons to Use Cyclone Kleen Up
1. Training – We never stop learning and honing our skills. We're trained to IICRC (Institute of Inspection Cleaning and Restoration Certification) high standards in fire and water cleanup and restoration, mold remediation, carpet and upholstery cleaning, and other cleaning and restoration courses. Additionally, our industry professionals regularly attend continuing education classes.
2. Equipment – We use the professional equipment needed to completely clean and remove the effects of water, mold, soot, smoke, odor, asbestos and more. During the past few years, there's been a rapid advancement in the technology and techniques used in the restoration industry. These advancements allow Cyclone Kleen Up to restore your property quickly, reliably, and more effectively.
3. Experience – Cyclone Kleen Up is not some fly-by-night type of company. We're your neighbors and have been in business for many years. The extensive knowledge we've gained during that time makes us the go-to disaster restoration company to call. Our experience will enhance your experience with us! Here are a few of the many services we can offer you:
We sincerely hope that you'll never be in a situation where you need to call a disaster restoration company. But if you do, give us a shout and we'll make the event as painless as possible.