How to Know if Water Damage is New or Old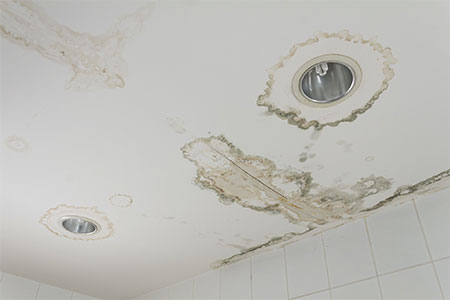 Water damage is the most common form of property loss because of the many ways it can occur. Natural events like rainstorms and flooding may lead to water damage, but they can also happen with internal issues like burst pipes and sewage backups that let water flow into your Colorado residential or commercial property, damaging it in the process.
Sometimes, the damage can be hidden, so you might not notice it right away. When you do, you may wonder how long ago the damage happened. As time passes, unaddressed water damage deteriorates and causes more harm. So, knowing when an area has experienced water damage can give you an idea as to the extent of the damage as well as the urgency of having the damage restored.
If you come across water damage but aren't sure when it happened, use the following tips to determine whether it's fresh or old.
Touch the Affected Area
Freshwater damage will still be wet, but the affected material will still be firm, not soft. Older water damage will create soft, mushy spots due to the amount of time the material has had to absorb the moisture.
For example, drywall that's been affected by new water damage will be damp but still stable. It will not have lost its structural integrity yet because the water hasn't had time to significantly harm it. Drywall with older water damage, however, will have a softer texture, since enough time has passed for it to absorb water and harm the drywall. To help you figure out how long drywall has been wet, know that standing water can wick up drywall at a rate of one inch per hour for the first 24 hours!
Look for Rings
Staining and discoloration are among common signs of water damage. More specifically, rings may develop on softer materials, such as drywall, when they've been periodically harmed by water.
If you see a darker spot with no rings around it, this shows that the water damage is new. Older, sporadic water damage (for example, a slow pipe leak) will have rings around it, and like a tree, more rings show age. Different shades and colors of rings tell you that the area has been soaked, dried, soaked, dried, etc.
Search for Mold Growth
Water damage and mold growth go hand in hand because water damage creates the ideal conditions for mold spores to grow and form colonies.
Mold needs moisture and an organic food source to grow. Once mold spores encounter both, this triggers mold growth. Mold damages materials it grows on, eating away at the surfaces. Mold damage can get so bad that it affects a building's structural integrity.
So, if you find mold growing in your home or business, there's a good chance water damage has occurred somewhere in the structure. Mold will develop within 24-48 hours of water exposure and will keep growing until the source of moisture is eliminated.
Call in the Cavalry
If you discover your Colorado property has sustained water damage — whether old or new, large or small — address the situation as soon as possible! Water damage only worsens with time, and mold growth soon follows. With old water damage, the danger exists that affected materials could become so unstable that they collapse.
So, get in touch with Cyclone Kleen Up promptly. The sooner you get help, the less damage there will be to deal with – along with less cost.
After removing any excess water and moisture from your property, the water restoration professionals at Cyclone Kleen Up will thoroughly dry out the affected areas and materials. From there, they restore the damage and clean the space. If mold has grown as a result, then they can provide mold remediation services as well. With professional help, your property will be safe, clean, and restored to its former condition.