How to Successfully Remove Smoke Odor After a Fire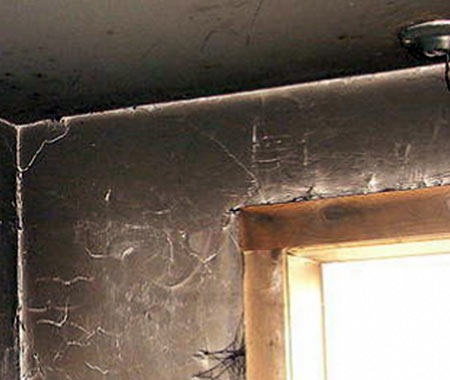 The horror and devastation of a fire is very real. Any reminder of what happened can trigger emotional flashbacks, resulting in nightmares, fear, and anxiety.
This is why removing any remnants of the event is important. At the top of that list is a smoky smell that can linger for months.
Removing the smell of smoke from your home or office after a fire is what the proven professionals from Cyclone Kleenup do on a daily basis for their customers in Colorado. In addition to removing the smell of smoke from the premises, they also remove any other traces of the fire. This includes the removal of soot from all surfaces of your home.
Importance of Removing Smoke & Soot From Your Home
The need to remove the smell of smoke and layers of soot from your home is essential because both can cause a lot of damage to your home after a fire is extinguished. They can also cause people to get sick because of contaminants they release into the air.
How can you effectively get rid of smoke and soot from your home? The first step is to contact Cyclone Kleenup, where our certified crews will respond quickly and provide separate solutions for both issues.
Soot can be very difficult to eliminate because of its composition. Soot consists of very fine particles, which allows it to enter even the smallest nooks and crannies. Not only that, but it is also greasy, dry, and acidic. This makes it very difficult to remove without professional help. Soot can actually cause a lot of damage in porous items.
Smoke, on the other hand, can remain in your home via the ducts, fabrics, and other similar materials that readily absorb smells. While smoke is not as destructive as soot, it still has lots of negative effects, both on your health and your belongings. That is why removal of the lingering odor is important.
Get the Help You Need to Effectively Remove Smoke & Soot
While you can try to remove these two from your home in Colorado with airing, scrubbing, and washing, all of these approaches can prove futile. There are areas in your home that you will not be able to access.
This is why having professionals like the experts from Cyclone Kleenup handle your soot and smoke removal is a good idea. With the right tools, the trained personnel, and the know-how, our team can effectively get rid of all the soot and smoke that lingers in your home long after the fire has been put out. They can even repair any water damage that comes from putting out the fire.
Get the help that your home needs to get it back to the way it was by contacting us at 719-299-3887.