Water Damage Insurance Claim Tips
Experiencing water damage in your home will result in costly repairs and reconstruction. Depending on the amount of damage, the repair bills can run into thousands of dollars.
If you have homeowners insurance, you might be able to get some financial help for your repair needs. In order to get the financial assistance that you need for water damage repairs, you need to file a water damage insurance claim. This has to be done the right way or you won't be able to get the help you need. To assist you, here are some tips that can prove useful: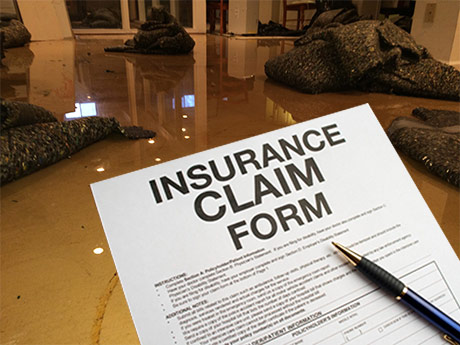 Check your insurance policy to make sure that you are covered for water damage. If you do have coverage for water-related damage, check to see what exclusions your coverage may have. Not all insurance policies are alike, and you might not be covered for specific incidents.
Document all the damage that you find before you contact a company that handles water damage restoration and repairs. Document the process of mitigation, and the results after the work has been done. This is to help show that there was water damage, it was worked on, and the work was completed. You can even hire restorers who can document all of these things for you.
Find a water damage restoration company like Cyclone Kleen-Up that can do the work and also file your insurance claims. We offer comprehensive water restoration services and this is one more worry that we can take off your plate in a difficult situation.
Cyclone Kleen-Up is a company that specializes in restoration for commercial and residential properties, with fire damage restoration and water damage restoration services. If your home in the Pueblo & Colorado Springs, CO area has suffered water damage, you can trust Cyclone Kleen-Up to help you. Not only do we restore your home back to its pre-water damage conditions, but we can also take care of filing water damage insurance claims for you.
Remove the worry and hassle of restoring a home by leaning on Cyclone Kleen-Up. To learn more about how we can help you after water damage restoration, contact us at 719-299-3887 today.