Water Damage Restoration Tips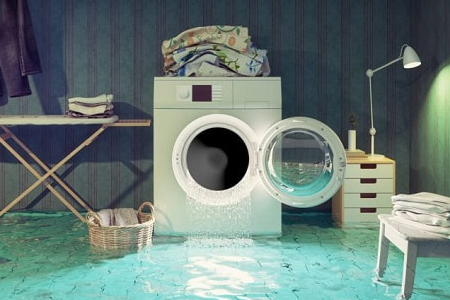 Water damage is nothing to scoff at nor is it something you should take lightly. When you experience water damage in your home, you should take action immediately to mitigate this. Whether the water damage is caused by flooding from a storm or an unfortunate pipe burst in your home, taking care of the problem as soon as possible is crucial for the safety of your property.
To ensure that no serious damage happens to your home, there are a few things you need to do right away. After you contact your insurance provider to inform them and file a water damage insurance claim, and after you document the damage with pictures and notes, you will need to do the following to reduce the amount of damage your home suffers and to ensure your safety:
Turn off the water main and your circuit breaker – if the flooding is caused by a burst pipe, clogged sewer system, or a toilet overflow, turning off the water main will stop the continuous flow of water that is worsening the situation. Next, you will need to turn off the power to ensure that no one gets electrocuted when you start to clean up the area.
Remove standing water – if you can find a way to remove the water from the premises, try to do so. You can use buckets and other similar tools to slowly get rid of the water in your home. If the water is too low for buckets, trying to dry it off with mops, rags, and other similar tools may help. Try to get the area as dry as possible to reduce the damage that may occur because of the presence of water.
Remove all items that can be saved – one of the things you can do to help save your items from water damage is to remove them immediately from the standing water. Before you do so, however, make sure that you wear protective clothing and make sure the water is not contaminated with disease-causing debris. Remove furniture, appliances, rugs, and any other items that can be easily moved away from the flooding.
Contact your local restoration company – water can be contaminated with harmful debris such as fecal matter and other similar contaminants, it is always best to call in the experts for water removal and water extraction. Call your local water damage restoration company, Cyclone Kleenup to help you take care of the problem without putting yourself or anybody in your family in harm's way.
Trust Cyclone Kleenup for Water Damage Mitigation
Calling your local water damage restoration company is your best option if you want to immediately mitigate the problem. If you experience any type of water damage in your Central Colorado home or business, contact Cyclone Kleenup. We have the trained and certified personnel and professional grade restoration equipment to properly take care of water damage issues. Contact us today at 719-299-3887 for fast and efficient water damage restoration and extraction.