Gyms & Athletic Facilities Restored in Colo. Springs
Fire or water damage can destroy most or all of a gym or athletic facility and its contents. A popular workout facility or school space can be disrupted immediately, equipment damaged or destroyed, and schedules wiped out.
Timely restoration can help you avoid lost business or a facility closure. Cyclone Kleen Up can get your gym or athletic facility up and running again with a full range of restoration services. Your workout facility is a safe space to many, and Cyclone Kleen Up wants to help you get back to normal.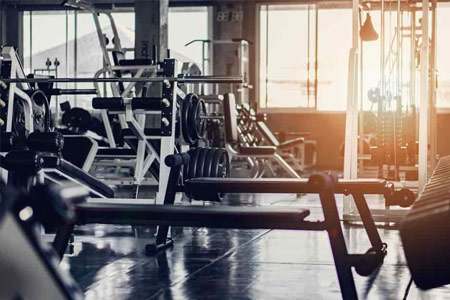 We offer restoration services for water, fire, mold, or biohazard damage to athletic facilities in Monument, Manitou Springs, Canon City, and other communities within our Colorado service area. Our recovery team will be dispatched to inspect damage and present your restoration plan. Restoring your gym or athletic facility to its former glory will begin soon afterwards.
For questions or to schedule an appointment, call 719-299-3887 or contact us online.
What Cyclone Kleen Up Offers
Assistance in every step, from assessing damage to filing insurance claims
A FREE inspection and thorough estimate
24-hour emergency recovery service
Cyclone Restoration Services in Pueblo, CO
Call Cyclone Kleen Up To Restore Athletic Gyms in Colorado Springs
If your gym or athletic facility has been struck by fire or storm, rely on the experts at Cyclone Kleen Up to restore your property. Within an hour, your damage will be evaluated by our recovery team, and your restoration service will begin. If you want to learn more about us or schedule an appointment to discuss our services, call 719-299-3887 or contact us online.