Restoration for Hotels in Colorado Springs, CO
Hotels that have experienced a natural or accidental disaster will have difficulty resuming regular day-to-day operations.
Depending on the severity of the catastrophe, hotel management may need to restrict access to an area of the building or close the hotel completely until the repairs are made.
Hotels are more valuable when their doors are open, so they have to get the disaster under control quickly. However, repairing or restoring a fire or water damaged area isn't simple. Specialized equipment and professional restoration procedures are needed to bring hotels back to normal. Without them, hotel owners are at risk of damaging their property and increasing the cost of repairs.
If you're a hotel manager looking for a reliable restoration company that can restore, eliminate and control the damage, contact Cyclone Kleen Up. Our years of disaster restoration experience is the perfect solution to your situation.
The Pros from Cyclone Kleen Up are Just a Phone Call Away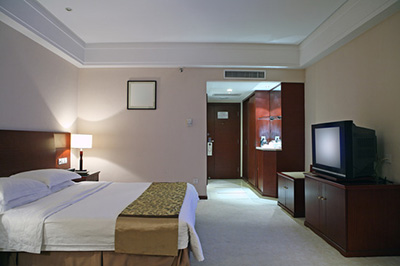 Professional restoration has its benefits. Apart from dispatching our quick response team to your location, our company prides itself in delivering excellent services and customer care. The moment we arrive at your hotel, we'll perform a complete inspection and assessment to determine which restoration procedure is needed to take care of the disaster. Once that's done, we'll begin the restoration work.
FREE ASSESSMENT
Call now or fill out the box below: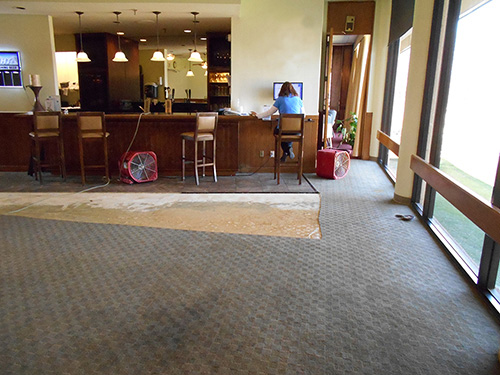 Complete Restorations and Repairs
Cyclone Kleen Up never conducts a project halfheartedly. We know that it's important that your hotel's condition meets the standards mandated by health and safety regulations before reopening its doors. Our fully licensed and certified technicians follow tried-and-tested procedures that will not only restore your building properly but also eliminates contaminants and other hazards as well.
Safer Restoration Process
Restoring your hotel can get dangerous, so it's better to let us, at Cyclone Kleen Up, handle the task. We have the necessary gear to protect your property, as well as your hotel guests and employees. We prevent accidents and injuries from occurring, and we make sure to eliminate any property damage risks while we're at it. We will also locate any early signs of secondary damage (mold, smoke and soot, etc.) and restore those areas in your hotel.
Efficient & Fast Commercial Restoration in Colorado Springs
At Cyclone Kleen Up, we know your hotel is more valuable when you can fill it with guests. That's why our dedicated restoration team works within the given deadline, not to interrupt your reopening date.
Contact Cyclone Kleen Up for Restoration for Hotels in Colorado Springs, CO
Want Cyclone Kleen Up to restore the damages after a hotel disaster? Give us a call at 719-299-3887 and we'll be more than happy to serve you. Our emergency service is available 24/7 and we cater to various commercial properties located in Pueblo and Colorado Springs, Colorado. Contact us today!