Roof Tarping Services in Pueblo & Colo. Springs, CO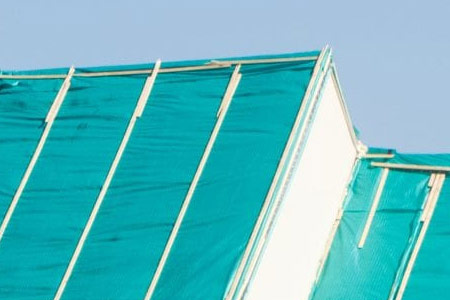 Damage from fire, storms or natural disasters can damage homes in Colorado Springs and Pueblo. But if after such an event your home is still habitable with a roof tarp, contact Cyclone Kleen Up. We'll get you moved back in and settled, at least during the longer restoration.
When your home or business has sustained damage in Colorado Springs, Pueblo, Leadville and other cities throughout our Colorado service area, and your roof requires roof tarping to prevent theft or any further damage from weather, Cyclone Kleen Up is the company to call. We are your local restoration company providing help for disaster emergencies 24/7 for more than three decades.
Benefits of Cyclone Kleen Up Roof Tarping in Colorado Springs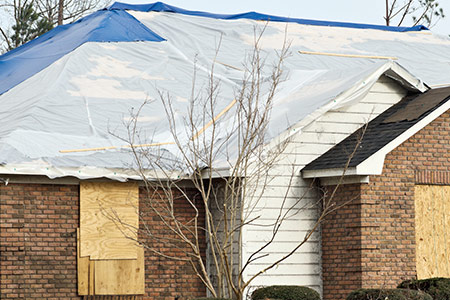 Water Damage Prevention: If you tarp over your roof you can avoid water soaking into the roof's attic and causing further water damage to your property.
No Risk of Losing Coverage: Tarping over damage to prevent more is required by many insurance carriers. Failure to tarp over ASAP not only can lead to more damage, but also loss of insurance coverage.
What Cyclone Kleen Up Offers
Thorough damage assessment
30+ years of experience
Insurance claim assistance
24-hour emergency response service
Dispatch of recovery team within an hour
Make Cyclone Your Emergency Tarp Company in Pueblo & Leadville, CO
If your residence or office building has been struck by fire or storm, rely on the experts at Cyclone Kleen Up to tarp over your roof and restore your damaged property. Within an hour, your damage will be evaluated by our recovery team, and your restoration service will begin. If you want to learn more about us or schedule an appointment to discuss our services, call 719-299-3887 or contact us online.