Roof Tarping Services in Pueblo & Colorado Springs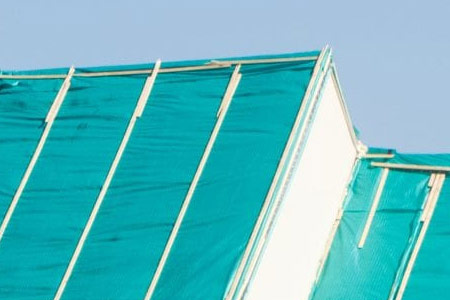 Your roof is the first part of a structure to get hit whenever a storm strikes or a fire breaks out. Most times the damages done to the roof can be so insignificant to notice or seem so minor to take immediate action that often gets neglected. However, if a damaged or leaky roof stay ignored, it can cause severe structural damage and costly repairs. In such a situation tarping your roof can come in handy. It can provide your building or house with outstanding temporary protection from the weather, as well as vandals and burglars until you call for an expert to inspect and repair your roof.
When your home or business has sustained any damage in Leadville, Pueblo, Colorado Springs, and other cities throughout our Colorado service area and your roof requires roof tarping to prevent theft or any further damage from weather, Cyclone Kleen Up is the company to call for. We are your local restoration company providing help for disaster emergencies 24/7 for more than three decades.  
Benefits Of Roof Tarping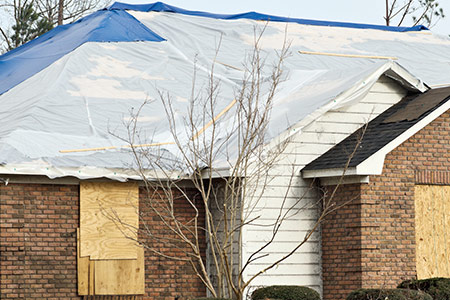 Water Damage Prevention: If you tarp over your roof you can avoid water soaking into the roof's attic and causing any further damage to your property.
No Risk of Losing Insurance Coverage: The sooner you tarp over after damage has occurred, the faster you can prevent extra damage. Therefore, tarp over service is required by many insurance carriers. Hence, if you tarp over, you are less likely to lose insurance coverage.  
What Do We Offer?
Thorough damage assessment
30+ years of experience 
Assistance in the insurance claim
24-hours emergency response service.
Dispatch of recovery team within an hour
Let Cyclone Be Your Professional Emergency Tarp Over Company
If your residential or office building has been struck by fire or storm, rely on the experts at Cyclone Kleen Up to tarp over your roof and restore your damaged property. Within an hour, your damage will be evaluated by our recovery team, and immediately required services will be given. If you have any inquiries about us or want to schedule our service, call us at 719-299-3887 or contact us online.