Storm Damaged Foundation Restoration in Colorado Springs, Pueblo & Penrose
As the foundation of the home is the area on which the actual home sits on it is an area that homeowners need to be cautious about. However most homeowners tend not to monitor it at all. A foundation needs proper attention specially during rainy seasons as it can be greatly affected by storms and should be assessed when bad weather occurs. If a damaged foundation is ignored or not taken care of on time, it can certainly lead to further costly damages.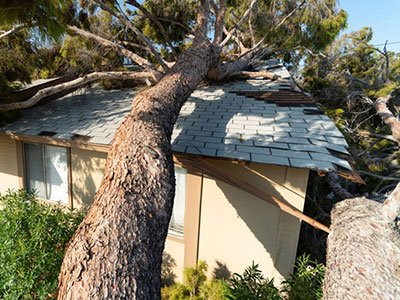 Therefore, if your house has sustained any natural disaster such as flooding, hurricanes, or tornados hits your house and your foundation gas been damaged, rely on the restoration specialist at Cyclone Kleen Up. We are your local, certified, insured, and fully-equipped professional restoration company. We are available 24/7 in Leadville, Pueblo, Colorado Springs, and other cities throughout our Colorado service area. We restore foundations of commercial buildings too. From assessing the damage to assisting with an insurance claim, we are with you every step of the way. When you need our services, simply give us a call at 719-299-3887 or contact us online for more information.
We offer-
Free inspection and thorough estimation.
24-Hour Emergency Recovery Services.
Immediate response.
Assistance in the insurance claim.
What Harm Can Strom Cause To Your Colorado Home's Foundation?
After a storm, the ground will either be very saturated or quickly get very dry. When the soil gets very dry, it changes position by pulling away from the foundation. So, lateront when it gets back to its normal state it will start to cause problems with your home foundation as the foundation is no longer in the spot.
Similarly, if the soil is wet and saturated after a storm, then it shows there is no proper drainage. The saturated soil will be heavy and push up against your foundation eventually. This can cause cracking and bowing of your basement walls that can let in a lot of water. Additionally, saturated soil is not much sturdy compared to average soil and so, it can cause the foundation to be unstable.
Restore Your Damaged Foundation with Cyclone Kleen Up
When a natural disaster causes damage to your home's foundation, trust the certified experts of Cyclone Kleen Up for a thorough and efficient restoration. In order to start the restoration process as soon as possible contact us immediately after the incident occurs. Within ONE HOUR, your damage will be assessed by our recovery team, and immediately required services will be provided to keep your property safe and protected.
For years, we have been the go-to source for damage restoration and in Monument, Manitou Springs, Canon City, and other communities within our Colorado service area. Simply give us a call at 719-299-3887 or contact us online when you need our services or for more information.