Roof Leak Restoration in Colorado Springs, CO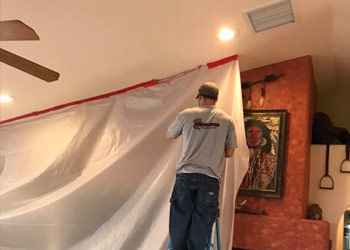 The common damage a storm causes to your roof is leakage. Let it be a high wind or a hail storm, roof shingles often get loose and fall down. If your roof is very old then that can be another reason for roof decay resulting in leakage. Now, roof leakage might seem like a minor issue, in the beginning, however, a simple leak can cause severe interior damage to your property if not attended on time.
Therefore, if you identify a roof leak contact Cyclone Kleen Up. We are your local, certified, insured, and fully-equipped professional restoration company in Leadville, Pueblo, Colorado Springs, and other cities throughout our Colorado service area. From assessing the damage to assisting with an insurance claim, we assist you all the way. When you need our services, give us a call at 719-299-3887 or contact us online for more information.
Reasons to Let Cyclone Kleen Up Restore Your Property
Free inspection and thorough estimation.
24-Hour Emergency Recovery Services.
Immediate response.
Assistance in the insurance claim.
How Can a Roof Leak Harm Your Pueblo Home?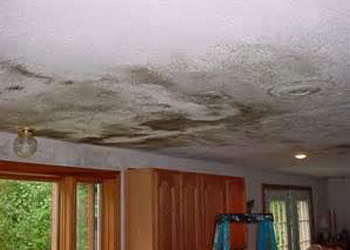 The first place that gets affected by a roof leak is the attic area. If you don't have an attic then the interior ceiling will be damaged. Leak affects the paint and plaster of the ceiling and the nearby walls. The longer the leak is not fixed the more harm it does. Mold and mildew start to grow on the damp surfaces due to the leak. Mold can spread all over the home's structure, to your heating and cooling systems, and then to the rest of the house through the vents, invading carpets, furniture, and even your clothing. As a result, the structural integrity starts falling into danger as the dampness and mold destroy the surfaces. Mold also creates health hazards and makes the indoor air quality unbreathable.
If there are electric wires nearby, it is highly recommended that you turn off all electric connections to that area to avoid any fire-related threats while a professional comes to examine your property.
Common Reasons Why a Roof Leaks in Colorado
Broken shingles
Cracked flashing
Improperly sealed valleys
Ice Dam
Improperly installed skylights
Clogged gutters
Cracked chimney
Condensed attack
Restore Your Home with Cyclone Kleen Up in Monument & Canon City
When your roof leaks, trust the certified experts of Cyclone Kleen Up for a thorough and efficient restoration. For years, we have been the go-to source for damage restoration and in Monument, Manitou Springs, Canon City, and other communities within our Colorado service area. Simply give us a call at 719-299-3887 or contact us online when you need our services or for more information.