Shingle Damage Restoration in Colorado Springs, CO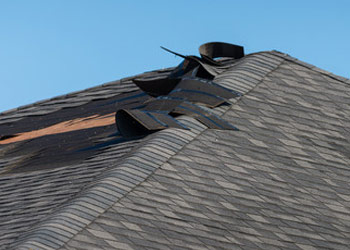 What happens when you lose shingles from your roof? Because your roof is your first defense against the forces of Mother Nature, lost or damaged shingles may cause serious damage to your home or office over time. A roof with missing shingles is more prone to leak and many homeowners won't be able to detect the issue until it has heavily damaged the interior with costly repairs.
Whenever you detect any shingle damage, contact Cyclone Kleen Up ASAP to restore your shingle-damaged roof. We are your local, certified, insured, and fully-equipped professional restoration company. Our services are available in Leadville, Pueblo, Colorado Springs, and other cities throughout our Colorado service area. From assessing the damage to assisting with an insurance claim, we assist you all the way. When you need our services, give us a call at 719-299-3887 or contact us online for more information.
Benefits of Choosing Cyclone Kleen Up to Restore Your Home
Free inspection and thorough estimation.
24-Hour Emergency Recovery Services.
Immediate response.
Assistance in the insurance claim.
Why Do Your Roof Shingles Get Damaged?
Snow, heavy rain, even high humidity damages and decays your roof over time. The pollutants in the air can also damage shingles as it wears the material down. Therefore when a massive storm strikes, it is important to have your roof inspected after the storm to see if you have any fallen or damaged shingles and prevent any future damage.
Trust Cyclone to Restore Your Property in Canon City & Pueblo
When a storm damages your roof shingles, trust the certified experts of Cyclone Kleen Up for a thorough and efficient restoration. In order to start the restoration process as soon as possible contact us immediately after the incident occurs. Within ONE HOUR, your damage will be assessed by our recovery team, and immediately required services will be provided to keep your property safe and protected. For years, we have been the go-to source for damage restoration and in Monument, Manitou Springs, Canon City, and other communities within our Colorado service area. Simply give us a call at 719-299-3887 or click here to make an appointment.