Garbage Disposal Overflow in Colorado Springs, CO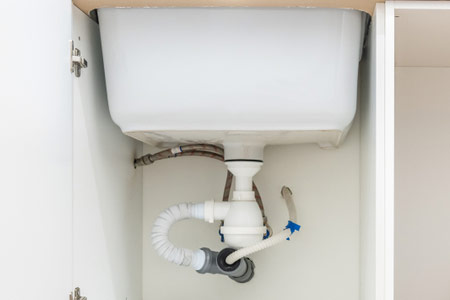 It is needless to say that Garbage disposal is an invisible hero in many Kitchens. No matter how hard you try to get large chunks of food out of the drain, there will always be a certain quantity of food that will seep through and get stuck in the pipe. Some bins can shred food waste into smaller pieces that can easily pass through the water supply line. You may not know how much you depend on it until it breaks down.
Garbage disposal simplifies the cuisine method. You can throw away most things and skip the usual job of cleansing the sink. However, over time, it can affect the tool and start to malfunction and leak.
You should seek professional help immediately if you are facing this situation. Contact Cyclone Kleen Up for Garbage Disposal Overflow Cleanup at 719-299-3887 if you live in Leadville, Canon City, Fountain, Castle Rock, and other major cities. 
How to Verify that You Need a Garbage Disposal Cleanup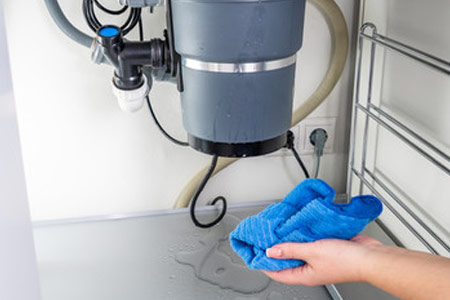 Garbage disposals are meant to simplify your life, so do yourself a favor and develop good habits when using this trash. Treating it with care will keep it in good working order for as long as possible and eliminate the need for frequent handling of faulty or inefficient waste disposal systems. Some early signs will indicate you need a garbage disposal cleanup service:
Slow drainage- If the drainage system takes longer than usual, the line is clogged. Try discharging a mixture of baking soda and vinegar into the pipe. If that doesn't work, contact a Cyclone Kleen Up specialist to get the best results.
Foul Odors- Constantly having a bad smell means that the trough cannot cut through food debris and is clogged with food debris. It can occur if parts of the grinding chamber wear out and the blades become less efficient over time. You may have to replace the garbage disposal in this regard.
Leakage- Wastewater leakage can symbolize many problems. Loose hooks can form around the sink drain, or a sharp object like a fork can drain the water and break.
Other Services Provided by Cyclone Kleen Up
Rely on Us
We are a locally-owned company offering 24/7 emergency service throughout our service area in Colorado state. Call us today at 719-299-3887 or click here to connect us online for further inquiries.