Appliance Leak Prevention Tips in Agate & Bailey, CO
Flooding of appliances is generally caused by the leaks people often do not notice or ignore thinking a minor leak won't do any major harm. However, these leaks have the potential of leading to future water damage and mold growth. Therefore, it is very important to stop leaks and prevent your property from facing any further damage.
Cyclone Kleen Up, your local and trusted restoration company has more than 31 years of experience in property damage restoration serving satisfied customers in Colorado including Avondale, Boone, Littleton, Florence, and many more cities. With our years of knowledge and experience, we are recommending the following leak prevention tips.
Tips to Prevent Water Leaks in Appliances
Replace the supply lines in every 5 years.
Turn off water valves when you're away from home for more than two days.
Avoid overloading the machine.
Avoid operating your washing machine being unattended.
Maintenance and Overflow Prevention Tips for Dishwashers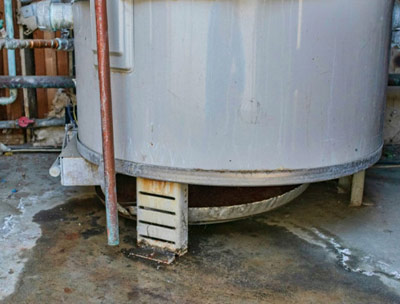 Do not use regular dish soaps, rather use the ones specifically made for dishwasher.
Avoid using too much soap.
Occasionally clean the dishwasher drain and immediately fix it when it gets clogged.
Make sure the valves aren't too tight or loose.
Replace your dishwasher after 10 years of usage
Keep a close eye on the door gasket, spray arm, and the float switch; and replace them as soon as possible when you notice any crack or tear or malfunction.
Refrigerator Maintenance and Leak Prevention Tips
Clean the coils once or twice a year.
Maintain the temperature 37 to 40-degree Fahrenheit for the refrigerator and 0 to 4-degree Fahrenheit for the freezer section.
Check and clean the gasket regularly.
Change filters
Do not overload or completely empty the refrigerator.
Tips to Maintain a Water Heater & Prevent Burst Pipes
Remove sediment by flushing the tank every six months.
Inspect and repair your water heater after four years of usage.
Replace old water heaters that have been used for 10-12 years.
Contact Cyclone Kleen Up for Restoration Services in Manitou Springs
For many years Cyclone Kleen Up has been serving customers in Colorado including Manitou Springs, Breckenridge, Colorado Springs, Mc Coy, and many more cities. From assessing the damage to filing insurance claims we assist you in every step. We offer FREE and thorough inspection. Within one hour our recovery team inspects your damage and provides the required service. A few restoration services we provide due to the appliance failures are given below-
If you have any queries about us or want to schedule your cleanup service call us at 719-299-3887 or contact us online.