Refrigerator Leak Cleanup in Leadville, Colorado Springs, & Avondale, CO
When your refrigerator leaks because of a damaged water line or a clogged drain, your kitchen floor is most likely to be flooded, leading to mold damage due to constant moisture on the floor.
If you are having refrigerator leak issues constantly in Leadville, Pueblo, Colorado Springs, and other cities throughout our Colorado service area, call Cyclone Kleen Up right away. We are your local restoration company providing help for water damage emergencies 24/7.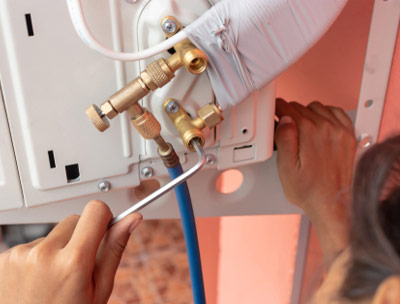 Why Homeowners Choose Cyclone Kleen Up in Pueblo & Penrose
From assessing the damage to filing insurance claims we assist you in every step.
We are in the restoration business for more than three decades.
We provide FREE estimates and thorough inspection.
We provide 24-hours emergency recovery service.
Within an hour our recovery team inspects your damage and provides the required service.
Reasons for Refrigerator Leaks in Canon City
Clogged or Frozen Defrost Drain: Water appearing on the floor in front of the refrigerator once or twice a day is a sign of a clogged defrost drain. By heating up a refrigerator with defrosting coils melt the ice built in the freezer, allowing the water to seep into the defrost drain. The water is already close to freezing temperature when it reaches the tip of the drain and eventually the drain freezes. Therefore water overflows the drain and appears on the bottom of the compartment.
Damaged or Loose Water Lines: When the water supply line behind the refrigerator gets damaged, slightly loose, or pulled out; it results in water leaking through it.
Damaged Water Tank Assembly & Water Filter Housing: If the water tank assembly or water filter is damaged it has the potential to cause leaks. An unstable connection can also be a reason if you've recently installed a filter.
Damaged or Rusted Drain Pan: The purpose of the drain pan is to catch any water seeping down and then the heat from the refrigerator compressor evaporates the water. However, if the drain pan is damaged, rusted or dirty it gets clogged and water overflows and leaks onto the floor.
Let Cyclone Be Your Professional Water Damage Restoration Company
If you encounter any symptoms of water leaking from your refrigerator rely on the experts at Cyclone Kleen Up for a professional cleanup. Along with cleanup, we will also restore any damage done by water leakage to your property. Within ONE HOUR, your damage will be assessed by our recovery team, and immediately required services will be provided to keep your property safe and protected. If you have any queries about us or want to schedule your cleanup service call us at 719-299-3887 or contact us online.