How to Stop Water Heater Leaks in Colorado Springs
Water leaking from your water heater can eventually lead to bursts resulting in water overflow and damages with costly repairs. Therefore, it is very important to stop hot water heater leaks and prevent your property from further damage.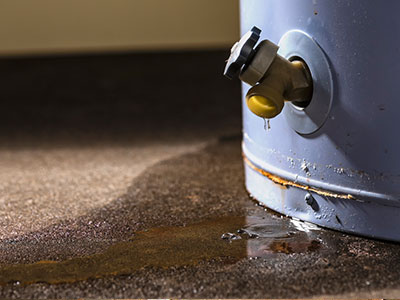 Fortunately, Cyclone Kleen Up is your local and trusted restoration company has more than 31 years of experience in property damage restoration serving satisfied customers in Colorado including Avondale, Boone, Littleton, Florence, and many more cities. With our years of knowledge and experience, we are recommending the following tips:
Steps to Take When a Water Heater Leaks in Avondale
Turn off the water
Turn off the power supply
Locate the leak
Contact an expert for a professional inspection immediately
Tips to Maintain a Water Heater & Prevent Leaks
Remove sediment by flushing the tank every six months.
Inspect and repair your water heater after four years of usage.
Replace old water heaters that have been used for 10-12 years.
Contact Cyclone Kleen Up for Water Heater Leak Cleanup & Restoration
If your water heater leaks or bursts and causes damage to your property contact us right away. For many years Cyclone Kleen Up has been serving customers in Colorado including Manitou Springs, Breckenridge, Colorado Springs, Mc Coy, and many more cities. From assessing the damage to filing insurance claims we assist you in every step. We offer FREE and thorough inspection. Within one hour our recovery team inspects your damage and provides the required service.
If you have any queries about us or want to schedule your cleanup service call us at 719-299-3887 or contact us online.