Washing Machine Overflow Cleanup in Castle Rock
What can be messier than your washing machine overflowing and flooding the whole area? It's not only hard to clean up the whole area, but it also causes water damage and potential mold growth if the place is not dried and restored thoroughly by a professional.
When your washing machine overflows, contact Cyclone Kleen Up. We are your local and trusted restoration expert in Manitou Springs, Breckenridge, Colorado Springs, Mc Coy, and other cities of our Colorado service areas for many years. We don't only clean up the flooded water we also restore all the damages caused by the overflow.
Benefits of Choosing Cyclone Kleen Up in Colorado Springs & Agate
From assessing the damage to filing insurance claims we assist you in every step.
We are in the restoration business for more than three decades.
We provide a FREE inspection and a thorough estimate.
We provide 24-hours emergency recovery service.
Within an hour our recovery team inspects your damage and provides the required service.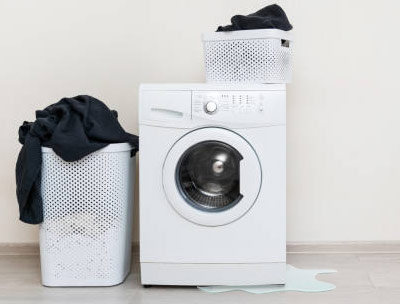 Why Does a Washing Machine Overflow in Your Home?
Failure of Washing Machine Float: The float mechanism of your washing machine signals when it is filled with the needed amount of water so that the water doesn't overflow. If the float fails the washing machine won't be able to detect when to stop filling water resulting in overflow.
Burst in Supply Line: When the supply line gets overwhelmed by the pressure of the water in it or, the supply line is worn out; it leads to leak and burst. As a result, the whole place gets flooded by the water.
Contact Cyclone for Washing Machine Overflow Cleanup
Cyclone Kleen Up, your local and trusted restoration company has more than 31 years of experience in property damage restoration serving satisfied customers in Colorado including Avondale, Boone, Littleton, Florence, and many more cities. If you have any queries about us or want to schedule your cleanup service call us at 719-299-3887 or contact us online.