Water Heater Burst Cleanup in Leadville, Colorado Springs, & Avondale, CO
If a water heater bursts it causes abundances of a mess not mention a lot of expensive damages. It is one of the five most common reasons for residential water damage. Rely on Cyclone Kleen Up whenever your water heater bursts. We will not only clean up, but we will also restore any damage made by the water overflow at your property. We are your local trusted restoration company, serving for water heater burst emergencies in Monument, Manitou Springs, Canon City, and other communities within our Colorado service area.
Why Homeowners Choose Cyclone Kleen Up
From assessing the damage to filing insurance claims we assist you in every step
We are in the restoration business for more than three decades.
We provide a FREE and thorough inspection.
We provide 24-hours emergency recovery service.
Within an hour our recovery team inspects your damage and provides the required service.
Why Water Heater Bursts in Leadville?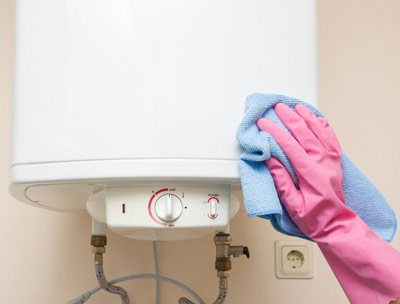 Generally why a water heater burst is not always clear, but the basic reason that works behind the burst is rust corrosion within the tank. As water heaters are mostly made of steel and store large amounts of heated water, the rust at the fitting and seams causes leaking and exploding the tank over time.
Minerals in your hard water can also be a cause of water heater burst. Over the passage of time minerals create a layer at the bottom of the tank that acts as a barrier between the water and the burner. It prevents the thermostat to sense the temperature of water properly. Therefore the burner runs longer, as result, water becomes overheated and expanded in volume causing excessive internal pressure on the tank and leading to a water heater burst.
A malfunctioning thermostat can cause an explosion too.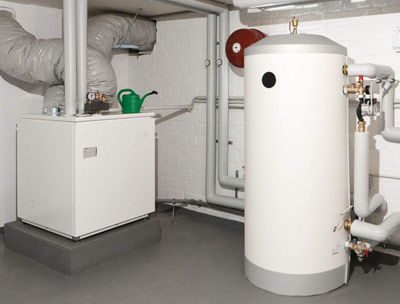 Effects of Water Heater Burst in Colorado Springs:
The water may absorb bacteria and rust if rust corrosion is the reason behind the explosion. So, after the burst, your floor, walls may end up getting stained and tough to clean. Overflow of water can be a breeding ground of molds and mildews if not cleaned soon.
As the water gets absorbed into the particle boards and swells, it may rot the floor and decay.
Water seeping down the foundation has the potential to cause the foundation to be weakened and lead to other damages.
Cyclone Kleen Up at Your Water Heater Burst Cleanup Service
When a water heater bursts at your home contact Cyclone Kleen Up and trust our experts for a professional clean up. We will not only clean up, but we will also restore any damage made by the water overflow at your property. Within ONE HOUR, your damage will be assessed by our recovery team, and immediately required services will be provided to keep your property safe and protected.
Contact us at 719-299-3887 or contact us online if you have any questions about our services or if you want to fix a scheduled time for cleanup.