Broken Pipe Repair Service in Colorado Springs, CO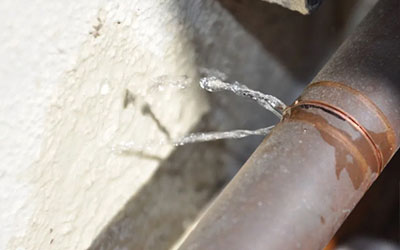 Do you hear the sound of the slow dripping of water where you cannot see? Do you have a burst pipe? Is your pipe leaking and flooding your bathroom or kitchen?
If your answer is yes, you can ensure that your pipe is broken and needs repair service. Cyclone Kleen up provides broken pipe repair services in Canon City, Castle Rock, Leadville, Fountain, and other major cities throughout Central Colorado. Call us today at 719-299-3887 or contact us online to get broken pipe repair service.
A broken pipe can be one of the most destructive plumbing emergencies. If you do not take action instantly, your residence may fill with water within a short period, and it can cause severe water damage. The standing water then encourages mold growth, which can be harmful to you and your family. Next time, you can always contact Cyclone Kleen Up experts if you face such a situation.
Reasons to Hire Professionals for Broken Pipe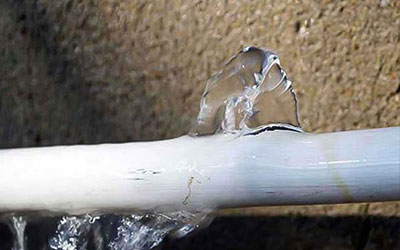 At Cyclone Kleen Up, we can handle any piping problems. A broken pipe can be a torment for a homeowner. Let's see some following problems homeowners may encounter, and therefore, they need professional assistance:
Leaking Pipe
The most common thing homeowners ignore is a leaking pipe in their house. Though it does not seem like a significant issue, a leaking pipe can damage the walls, ceiling, and floor. Whenever you see a leaking pipe at your residence, you should not wait or try to fix it by yourself. Contact a professional water damage repair company to handle the issue.
Burst Pipe
Burst Pipe does not occur frequently, but it can be devastating for you and your home when it does. You should call emergency services in this regard.
Clogged Pipe
Your pipe may get clogged due to several reasons. It can be hair, grease, hygiene products, or other things. But if you notice that water does not go to your drain or greywater coming up to your tub or sink, you should contact professionals immediately.
Rely on Cyclone Kleen Up for Broken Pipe Repair Service
With over ten years of experience, our licensed professionals are experts in providing services like Broken Pipe Repair, HVAC Discharge Lines, and Broken Pipe Replacement. If you need any water damage restoration service, do not hesitate to call us at 719-299-3887 or contact us online to schedule an appointment with us.