Broken Pipe Replacement in Colorado Springs, CO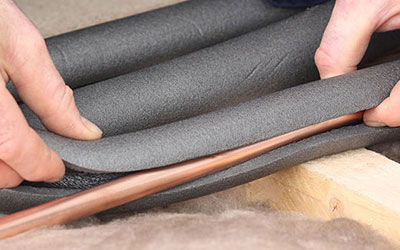 Broken Water Pipe can be a headache for most homeowners. The longer you wait on standing water, the serious harm it can cause. Sometimes, a broken pipe repair service can work, but it is not a permanent solution. When you take the repair service, your pipe will not be the same and after someday there will be another problem. For instance, the could be low water pressure. Replacing the broken line is a better solution to avoid future consequences.
Pipe replacement emergencies occur at the worst possible times, so you need to get professional plumbing services to get the job done quickly. Cyclone Clean Up can help you to a greater extent in this regard. Call us today at 719-299-3887 for further details.
Cyclone Kleen Up provides Broken Pipe Replacement, Broken Pipe Repair, and HVAC Discharge Lines services. You receive a licensed, guaranteed, and insured broken pipe replacement service that puts high-quality results first when you call us. We believe that we strive to deserve your business, and we strive to maintain it.
How Distratrous Can It Be IF You Do Not Replace Your Broken Pipe?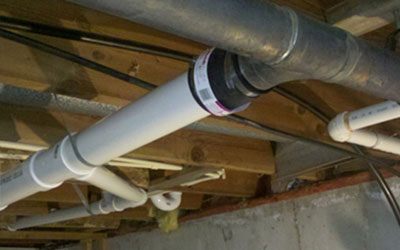 Broken pipes in your plumbing system are undoubtedly annoying, but do you know it can be dangerous, too? Leaks and the buildup of water can lead to fungus and mold growth. If the problem is not rectified quickly, surrounding structural elements can become infected by mold and fungal spores released into the air. As a result, you create both a health risk and costly repairs to your building.
In addition, water that penetrates deep into or under the wall can affect the building's electrical system, posing a fire hazard. Protect your home by dealing with broken pipes as soon as you find a problem. It would be best to replace the fractured pipes as quickly as possible through professionals.
Hire Cyclone Kleen Up for Flawless Broken Pipe Replacement Service
At Cyclone Kleen Up, we go the extra mile to keep our customers happy. Long after the broken pipe is replaced, we want to become a reliable plumbing service for all other plumbing operations at your residence. We are available in Fountain, Canon City, Castle Rock, Leadville, and other major cities throughout our service area.
Call us today at 719-299-3887 or click here to get our broken pipe replacement service or book an early appointment with us for further inquiries.