Water Damage Restoration in Colorado Springs, CO
Excess water in your home can create electrical risks, damage your home's structure and furnishings, and result in mold growth if left unchecked. If you live in Colorado Springs, Bailey, Avon, or other services areas and need water damage restoration then you can rely on Cyclone Kleen Up for experiencing the best restoration service. Call us at 719-299-3887 for further information.
Cyclone Kleen Up is your water damage restoration expert, from determining your restoration needs to starting work immediately on your clean-up. Water damage is often stressful, but let Cyclone Kleen Up dry out your property, restore it to its livable state, and put you back on the road to a stress-free life.
Cyclone Can Handle Any Category of Water Damage in Pueblo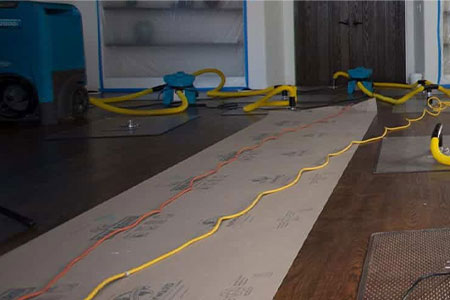 Different physical or environmental factors can cause water to invade a property. They include a burst water line or ruptured drain; a backed-up sewage line or ventilation pipe; or a natural disaster such as hurricane, storm or storm surge. These factors cause the following water contamination levels:
Sanitary Water: Water that poses no immediate health or biochemical risk. Burst water heaters, leaking pipes, and rain are all sources.
Unsanitary Water: Contaminants can impact health or cause illness. Dishwasher or kitchen sink overflows, and used/undrained washing machine water.
Grossly Unsanitary Water: Hazardous to health and potentially dangerous or fatal. Toilet overflows, raw sewage, contaminated flood waters or surge sea water.
More Services By Cyclone Kleen Up in Colorado Springs & Pueblo, CO
Assistance with filing insurance claims
FREE inspection and estimate
24-hour emergency recovery service
Complete water damage restoration and mold remediation
Let Cyclone Kleen Up Restore Your Water Damaged Property in Pueblo
If you live in Colorado Springs, Agate, or Avon and need water damage restoration, call Cyclone Kleen Up at 719-299-3887 or contact us online. Our emergency response staff is available 24/7 to assist you as needed.