Dehumidifier Service in Colorado Springs, CO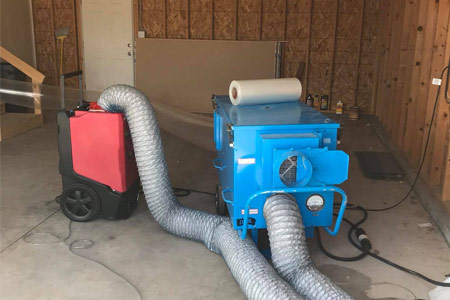 Flooded basements could create an unpleasant scenario for homeowners. However, when this type of emergency occurs, most homeowners lose their minds. Believe it or not, the condition is quite normal for everyone. In that case, of course, the first thing to do is to call cleaning professionals to extract the water and clean the basement. However, only doing the cleaning of the basement can not ensure safety. Dehumidification service in the basement is required.
Residents in Canon City, Castle Rock, Fountain, Leadville, and other significant areas mentioned in our service area do not have to worry at all. Cyclone Kleen Up provides an extraordinary dehumidifier service.
Contact us today at 719-299-3887 to get the dehumidifier service from us. Our technicians will make sure to satisfy your needs.
When is Dehumidifier Service Required?
If the basement is flooded, the foundation may have cracks. Also, basements are inclined to excess moisture, as water can seep into dwellings through fractures in the foundation. Condensation can harm the overall indoor air quality of your residence. If so, it is terrible for you and your family, especially if someone has asthma or allergies. Dehumidification of the basement can save you a lot of hassle.
Advantages of Dehumidifier Service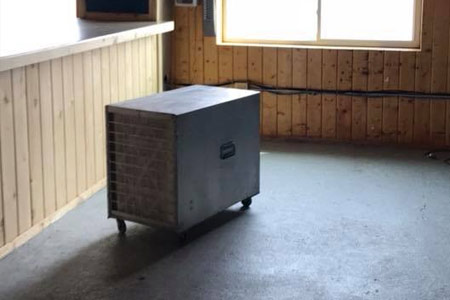 Controlled Humidity Level

Wet basements are the epicenter of mold growth that can seriously harm your health. It needs only a day or two for the mold to spread across the substrate, which is inconvenient at first. A dehumidifier alone can keep the humidity level below 50% to prevent mold growth in your basement.

Prevent Moisture Growth

High humidity can cause cracks, sag in wood, and rot in metal. Dehumidification can remove a lot of moisture from the basement.

Dust in Control

Dehumidification is a service that purifies the air in the basement. Some may even reduce allergy symptoms by trapping bacteria and odors. Less dust means you do not need to clean your basement often.

Energy Saving

Having a dehumidifier service can save energy. It removes moisture from the air, allowing the air conditioner to operate more efficiently. As a result, the service life of the AC system is extended.
Rely on Cyclone Kleen Up for Dehumidifier Service
We are an IICRC certified company providing water damage repair services for over 30 years. Our services include Water Damage Inspection, Appliance Failure, Toilet Overflow Cleanup, Water Pipe Burst, Plumbing Overflow, Structural Restoration, and more!
If you need our help, we are just one call away. Call us today at 719-299-3887 or contact us online to get the best dehumidification service for your basement.