Structural Damage Repair Service in Colorado Springs, CO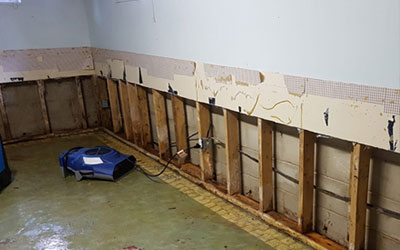 The consequences of a flood, storm, or any appliance leak can be much more severe than simply wetting everything and making it uncomfortable. Typical mistake homeowners make is that they underestimate the effects of floods.
If you have faced any water damage recently, You should immediately call a professional water damage recovery company for quick water removal. If standing water is not removed immediately, it can damage wooden floors and furniture, opportunity for mold to grow and other toxic pathogens, and affect the overall structure of your residence. Cyclone Kleen Up can help you in this regard.
Cyclone Kleen Up offers structural damage repair services in Castle Rock, Leadville, Canon City, Fountain, and other major cities throughout Central Colorado. Call us today at 719-299-3887 or click here for flawless structural damage repair service for your home. Our expert crews will make sure to satisfy your needs.
Our Water Damage Repair Services
Beware! Any Water Damage Can Lead to Structural Damage!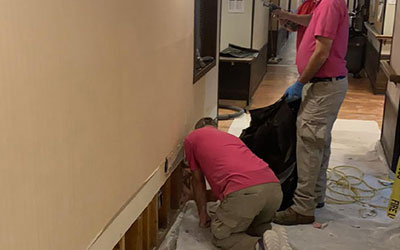 Failure to repair flood or any water damage and, if exacerbated, can result in structural damage to your valuable assets. It may already have a structural impact on your home. What you do not want to see is cracks in the walls and foundations of your property.
The damage can be challenging to see, so have a specialist check for structural damage, but parts of the house can collapse without warning. However, until help comes, you can stop the main water supply if possible and store your valuables in a dry place. Yet, do not drain the water yourself, as the water may be contaminated.
Rely on Cyclone Kleen Up for Structural Damage Repair
We are a locally owned & operated company always ready to serve the citizens of Central Colorado to provide the best water damage restoration services, especially the structural damage repair service. Call us today 719-299-3887 or contact us online for further details or make an appointment with us today!