Ceiling Water Damage Restoration in Avondale, CO
Many times, water damages along your ceiling may seem minor on the surface but can lead to significant structural damage in the future if not addressed quickly and properly. Also, it is very important that the damage is attended to as soon as possible. So, whenever you notice any sign of your ceiling being water damaged, contact Cyclone Kleen Up for a free inspection and detailed estimation.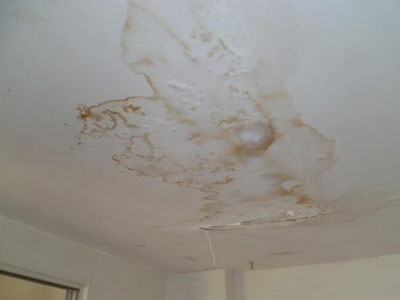 Our experts will provide you with professional cleanup and damage restoration caused by the water. We will also assist you in the process of claiming insurance without any cost. We are your local property damage restoration company in Leadville, Pueblo, Colorado Springs, and other cities throughout our Colorado service area.
Why is Cyclone Kleen Up Chosen by So Many Homeowners in Colorado?
From assessing the damage to filing insurance claims we assist you in every step.
We are in the restoration business for more than three decades.
We provide a FREE inspection and a thorough estimate.
We provide 24-hours emergency recovery service.
Within an hour our recovery team inspects your damage and provides the required service.
Ways to Identify a Water Damaged Ceiling
Stains on the ceiling
Sagging ceiling
Moldy unpleasant odor
Discoloration of the ceiling
Bulging drywall
Contact Cyclone Kleen Up for Ceiling Restoration Services in McCoy
We are a certified, professional, and fully-equipped restoration company in Colorado including McCoy, Monument, Manitou Springs, Canon City, and other cities throughout our service area in Colorado. When you want to schedule your cleanup service, call us at 719-299-3887 or contact us online.