How to Find Water Leaks in Leadville, Colorado Springs, & Avondale, CO
It's not unknown to anyone that a minor water leak can turn into a massive one leading to costly damages to the property. Therefore, the earlier you notice a water leak, the better. With more than 31 years of experience in the property restoration business, Cyclone Kleen Up is offering you tips on how to locate water leaks in your home.
Ways to Locate Water Leak in Colorado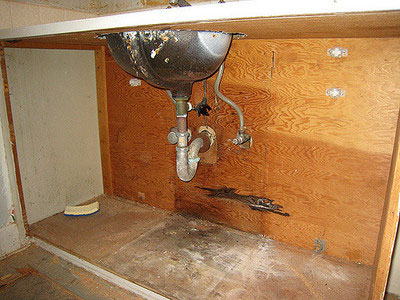 There are three ways your home might face a water leak among which appliance leak is the first one. Look around your Refrigerator, water heater, washing machine, dishwasher, and other appliances for any sign of a leak. Water behind the appliances, saggy floor, and, mold growth on walls are basic signs of appliance water leaking.
Pipe and toilet leaks are the second leaking issue your home may face. Therefore check your toilet for leaks. In order to detect pipe leaks, it's better to do a water meter test. Turn off all the water in your house and read the water meter. note down the number and then again check it after an hour without turning on any water. The number water meter is going to show is the amount of water usage of your home. So, if it increases it means there's a leak in your pipeline.
Look for problems with drain lines as drain lines are the third to make your home face water leaking issues. Though it's the hardest to detect. You must check under your sinks for discolored walls; and the drains in your yards.
Cyclone Kleen Up at Your Water Leak Cleanup & Restoration Service
Whenever you face water damage due to leaks at your home contact Cyclone Kleen Up and trust our experts for a professional clean up. We will not only clean up, but we will also restore any damage made by the water overflow at your property. Within ONE HOUR, your damage will be assessed by our recovery team, and immediately required services will be provided to keep your property safe and protected. We are your local trusted restoration company, serving for water heater burst emergencies in Monument, Manitou Springs, Canon City, and other communities within our Colorado service area.
Why Homeowners Choose Cyclone Kleen Up
From assessing the damage to filing insurance claims we assist you in every step
We are in the restoration business for more than three decades.
We provide a FREE and thorough inspection.
We provide 24-hours emergency recovery service.
Within an hour our recovery team inspects your damage and provides the required service.
Contact us at 719-299-3887 or contact us online if you have any questions about our services or if you want to fix a scheduled time for cleanup.