Garage Water Damage Restoration | Colorado Springs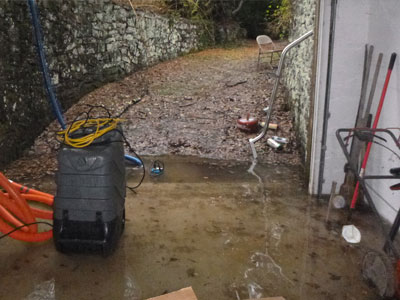 If water leaks in and accumulates in your garage, it can cause serious damage to the foundation of your home, or lead to health problems because of mold and mildew. By the time usually people starts taking the water in their garage seriously, the damage is extensive and costly to repair.
When your Garage is flooded, contact Cyclone Kleen Up. We are your local and trusted restoration expert in Manitou Springs, Breckenridge, Colorado Springs, Leadville, and other cities within our Colorado service area for many years. We clean up and restore all the damages caused by water to your garage.
Benefits of Choosing Cyclone Kleen Up in Colorado Springs & Agate
From assessing the damage to filing insurance claims we assist you in every step.
We are in the restoration business for more than three decades.
We provide a FREE inspection and a thorough estimate.
We provide 24-hours emergency recovery service.
Within an hour our recovery team inspects your damage and provides the required service.
Let Us Restore Your Garage in Boone & Avondale
Cyclone Kleen Up, your local and trusted restoration company has more than 31 years of experience in property damage restoration serving satisfied customers in Colorado including Avondale, Boone, Littleton, Florence, and many more cities. If you have any queries about us or want to schedule your cleanup service call us at 719-299-3887 or contact us online.