Mold Remediation & Media Blasting in Penrose, CO
Media blasting is typically used with coatings or liners to remove rust and surface contaminants since it combines a cleaning and finishing action for optimum surface preparation. Cyclone Kleen Up knows how to choose the best media blasting option for your specific needs. Our outstanding media blasting service is available in Penrose and surrounding areas.
Cyclone Kleen Up's mold remediation professionals take a rigorous technique to remove mold and restore your property. As a state-licensed general contractor in Colorado, we can give a FREE mold inspection, property loss appraisal, and complete estimate for mold clean-up services.
If you are a resident of Penrose and in need of mold remediation or media blasting services, you can rely on the certified professionals at Cyclone Kleen Up. Call us now at 719-299-3887 to get our services or contact us online.
Why Should You Hire Cyclone Kleen Up for Mold Remediation
There are two main reasons why it's essential to get rid of mold in your house. To begin, mold exposure can quickly escalate into a significant health issue. Secondly, they are quite ugly and can detract from the overall visual appeal of your property. But mold remediation can not be done properly without the help of professionals. You should hire the professionals of Cyclone Kleen Up for the following reasons.
We are fully equipped with all required information and skills
Outfitted with the right tools for the job.
We are effective in stopping the spread of mold in your house.
Spend less time and money.
Stop mold from spreading in your home.
Licensed and insured.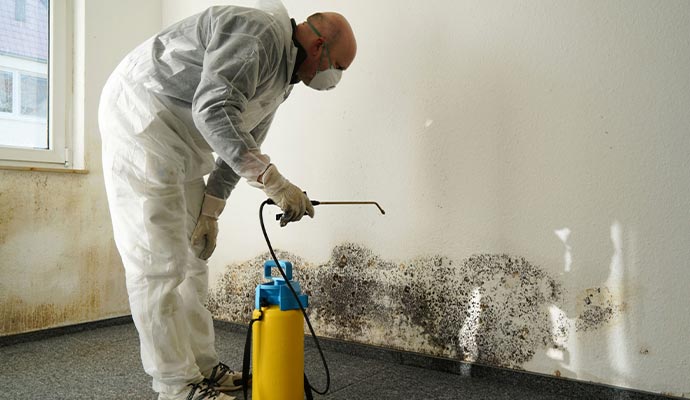 Other Restoration Services We Offer in Penrose
Besides mold remediation and media blasting, we also offer many more to our clients in Penrose. Other services that we provide in Penrose include:
Just give us a call at 719-299-3887 to get any of our restoration and remediation services in Penrose, CO. You can also contact us online to gather more information about our services.