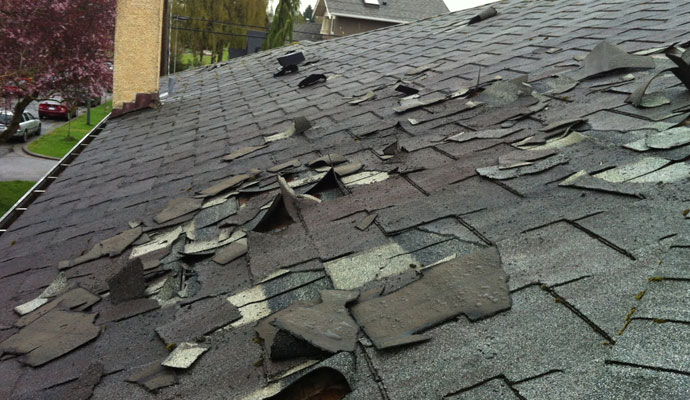 Wind Damage Repairs in Colorado Springs, CO
Strong winds can be both a benefit and a disaster. Flying a kite until it feels like it is touching the clouds is so much fun. Cool, refreshing winds are often the result of a strong storm; but fallen trees and damaged porch lights and windows are possible outcomes brought by storms.
Hurricanes, tornadoes, and severe storms are not ideal weather conditions in which to send out a kite, but they are the perfect weather conditions for disaster to strike. During these natural disasters, finding a safe place to hide is one of your challenges in order to avoid getting seriously injured; however, have you ever thought of what happens after the weather has calmed?
Buildings & property can be damaged by:
Fallen Trees
Blown Off Roof Shingles
Collapsed Roofs
Damaged Vehicles
Holes Found in Walls and Roofs
Damaged Sidings
Damaged Gutters & Downspouts
Broken Windows & Skylights
For these types of damaged property, it is highly recommended to have the professionals remove them from your property. If you decide to do it by yourself, chances are that your property will take in more damage and you could get seriously injured or worse – die from unknowingly trying to remove and repair items.
At Cyclone Kleen Up, we offer a fast response to damaged properties caused by extreme weather. We are well-versed about the dangers of neglected damages caused by strong winds. We work in an efficient and swift manner to prevent secondary damages from occurring from your property, and repair any damages caused by extreme weather situations; be it inside or outside. Because of this, we safely remove and repair fallen trees, broken windows, and other obstructions from the surrounding area; restoring your property into tiptop shape and keeping you out of harm's way.
Contact Cyclone Kleen Up for Wind Damage Repairs in Colorado Springs, CO
When you face wind damages to your home or office, call 719-299-3887, and we will dispatch our workers ASAP. You may also visit our contact us page to know more about our services.