Site Dirt Work for Construction Sites in Pueblo, CO
Site dirt work may not be the most glamorous aspect of construction, but it is certainly one of the most important. It involves shaping the land and preparing it for the foundation of a building, ensuring that the structure will have a stable and secure base to stand upon. Without proper site dirt work, a building can be prone to problems such as settling, flooding, and even collapse. So, site dirt work is crucial to the success of any building project. And to deliver you the best service, Cyclone Kleen Up is the right choice.
We have an expert team who are well-trained and equipped with the highest-quality tools to get the site dirt work done efficiently. Our services are widespread in the areas of Pueblo, Florence, Penrose, Fowler, Colorado City, Rocky Ford, Monument, and their nearby regions. Contact us at 719-299-3887 to get the best construction services today. You can also visit the link here to learn more about our services.
How Does Our Site Dirt Work Process Work?
The site dirt work process typically involves several key steps to prepare the land for construction. Our process may include: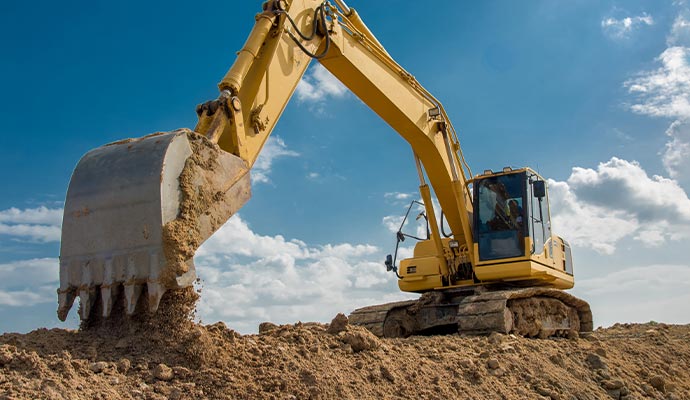 Site survey: Our expert surveyor marks out the boundaries of the construction site and provides data to ensure proper grading.
Clearing & Demolition: Any existing structures, dirt, or debris are removed from the site to create a clean surface for construction.
Excavation: The land is dug out to create a level surface for the foundation. Trenches may also be dug for utilities such as water and sewer lines.
Grading: The soil is shaped to achieve the desired slope and drainage pattern to prevent water accumulation.
Soil stabilization: It involves treating the soil with various materials to enhance its load-bearing capacity, reduce erosion, and prevent settlement.
Utility installation: All the trenches are filled with appropriate materials and utility lines are installed for water, electricity, and sewer systems.
Get The Construction Site Work Done Properly with Cyclone Kleen Up
Our company is locally owned and has years of experience in this construction industry. We are able to handle critical construction services like site prep, or rock & debris removal, besides site dirt work. Call us at 719-299-3887 to let us ensure secure site work to make the construction process easier.