Water Damaged Hardwood Floor Restoration in Florence
Wooden floors are stunning in appearance, but water damage is one of the most frequent problems we encounter. Water damage to hardwood floors is a common problem because accidents can happen at any time. Water damage on these floors can lead to wood rot, mold, fungus, and musty odors that can cause irreparable harm. That is why you need to address the situation ASAP.
Cyclone Kleen Up provides superior water-damaged hardwood floor restoration services and other floor water damage restoration services for homeowners and business owners in Colorado Springs, Florence, Fountain, Monument, and other cities within our service area. Call us at 719-299-3887 to get a free estimate or click here to schedule an appointment for services ASAP with our proven professional at Cyclone Kleen Up.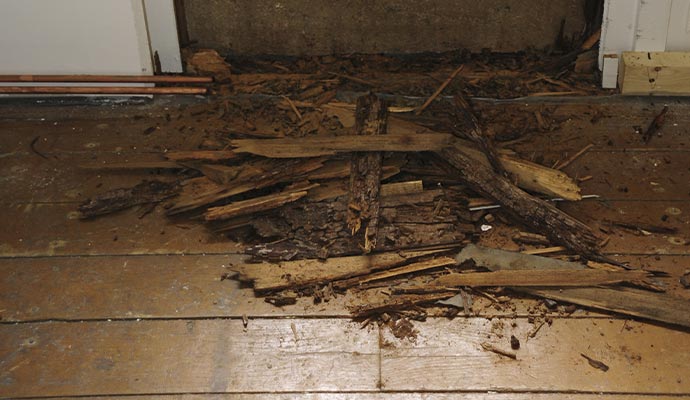 Why is Hardwood Floor Restoration Important?
A water-damaged wood floor is not only unsightly; it might also be dangerous to those who have to walk on it every day. For instance, if a hardwood floor is splintering, a person's foot could be severely hurt. When damaged flooring is repaired and refinished, it eliminates possible safety issues before they may cause any harm.
So restoring a water-damaged hardwood floor is very important to avoid further damage. Restoring it timely can save you both money and time. Rely on Cyclone Kleen Up for water-damaged hardwood floor restoration and other water damage restoration services.
Let Us Restore Your Hardwood Floors in Colorado Springs & Canon City
The certified professionals at Cyclone Kleen Up can restore your water-damaged hardwood floor and make it look new. We also provide mold remediation services to keep you and your loved ones safe. Call us at 719-299-3887 now to get a free estimate or to learn more about our products and services. You can also click here to reach out to our restoration specialists ASAP and make a reservation for services in Colorado Springs, Canon City, Florence, Monument, or Manitou Springs.