Professional CMU Blocks Repair in Colorado Springs
CMU blocks (concrete masonry units), commonly known as concrete blocks, may need to be repaired for a variety of reasons. Weather can cause deterioration, so it's possible that CMU blocks may begin to crumble or fracture over time. Cyclone Kleen Up offers concrete block repair and replacement services, as well as crack filling, when you need help.
We assess the blocks and estimate the restoration time and necessary materials. Cyclone Kleen Up uses proper techniques and highly-skilled professionals. We offer free CMU block inspections to clients in Canon City, Florence, Fountain, and La Veta. Call 719-299-3887 for more information or click here to schedule your CMU blocks repair services ASAP in Colorado City, Manitou Springs, Monument, or Colorado Springs.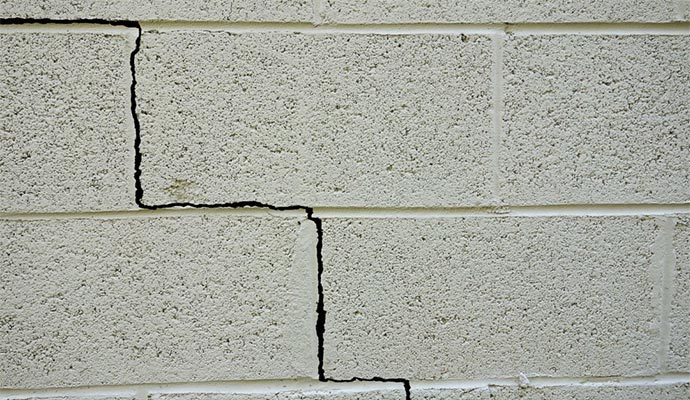 Signs of Defective CMU Blocks
Exterior horizontal, vertical, and random fractures, but no inside cracks to match.
The ones facing hillsides could become defective because of blowing wind.
Evidence of vertical cracks parallel to the corner blocks, with the fissure extending up to the eaves of a roof.
Gaps around the apertures of windows and exterior doors.
Evidence of moisture intrusion could be a worst-case scenario.
Restoration & Construction Services Provided by Cyclone Kleen Up
In addition to repairing CMU blocks, some of our most popular restoration & construction services include:
Choose Cyclone Kleen Up to Restore Your Property in Pueblo, CO
When you choose Cyclone Kleen Up for restoration services within our Colorado service area, the benefits include:
Quick response times
Free estimates
24-hour emergency response
Daily monitoring of damaged property
Assessment of damage within ONE HOUR
Have proper equipment
Billing and insurance claim assistance
Excellent customer service
Cyclone Kleen Up provides CMU block repair services for homes and businesses in Colorado. We also prove a full gamut of restoration-related services for customers in Colorado Springs, Pueblo, Pueblo West, Monument, Canon City, and other cities that we serve. For more information, call 719-299-3887 or click here to schedule an appointment for services ASAP at your property in Colorado.
.