Water Damage Inspection in Colorado Springs, CO
When floods and other water damage problems are plaguing your home or your office, it is best not to leave things to chance and just call in the experts. Trying to fix things by yourself can lead to further complications that can only make things worse. In cases such as these, it's best to trust in only the best that the industry has to offer.
Cyclone Kleen Up has years of experience when it comes to remediating all types of water damage. Our team of highly trained technicians undergoes specific training that prepares them for any water damage scenario possible. They follow a tried and tested process that allows them to solve the problem quickly and efficiently. Our water damage inspection process is broken down into three main parts.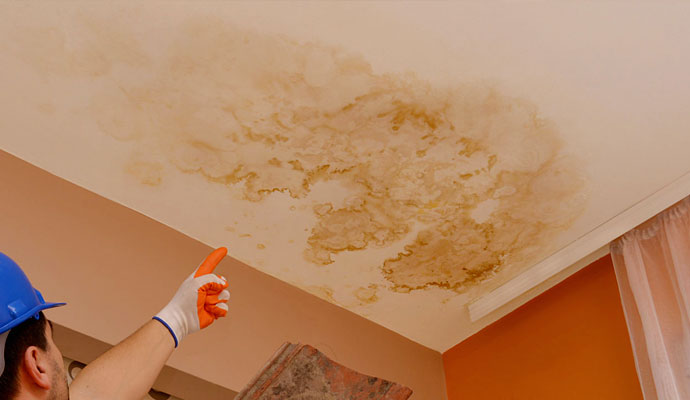 Water Damage Identification
Getting down to the root of the cause is the first step in successfully solving any problem – including water damage. In many cases, the source of the flooding can be very obvious. However, there are certain cases where water has already seeped indoors and can be more difficult to track down. By using state-of-the-art equipment, our crew can easily identify the source and take precautionary measures towards the next few steps in the process.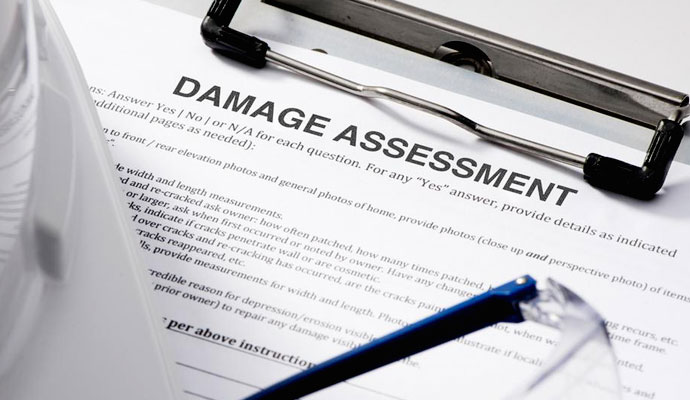 Damage Assessment
After the identification phase, our team can then map out the extent of the water damage to the structure. Even trace amounts of water that is left unaccounted can lead to long term problems down the road, such as molds or minute structural damage. Afterward, an assessment of the building itself must be done to see if there is any pre-existing damage that can be further exacerbated due to the water intrusion. This assessment must be done as accurately as possible to ensure that you can file for a successful insurance claim.
Recommendation and Implementation
The final step in our process involves coming up with a list of recommended activities that can be done to restore your property to its pre-disaster state. This is based on your insurance policy and its coverage. Our process provides you with the most realistic and cost-effective quotation as a result of our findings.
Contact Cyclone Kleen Up for a Water Damage Inspection in Colorado Springs
Water damage is a serious issue that can't be handled alone. Call in the experts and leave everything to them. You can get in touch with us by dialing 719-299-3887 or by sending us a message through our contact page. Our service area covers all major areas in Colorado.
Toilet Overflow Cleanup in Colorado Springs, CO
Plumbing overflow can occur without any warning, and it's the kind of disaster that, once it starts, is difficult to solve. The moment backed up sewer water begins flooding your home, you have very little time to minimize the water damage it creates.
Water that's coming from a plumbing overflow incident isn't clean, as it's riddled with insects, bacteria, and viruses. If the plumbing overflow issue isn't addressed properly, the conditions of your indoor living environment and health will slowly get worse.
When you encounter a plumbing overflow, it's best to contact Cyclone Kleen Up immediately. We have the experience and the necessary cleaning tools to handle your plumbing overflow problem.
Cyclone Kleen Up is Here to Help
Depending on the kind of plumbing overflow you experience, the contamination of the flooding can range between lightly and grossly contaminated. Even though the flood has no discoloration or pungent odor, it's better to let us handle the cleanup.
Cleaning plumbing overflow with common cleaning techniques isn't enough to remove the health hazards in the water. If the plumbing overflow cleanup isn't done correctly, your property starts developing following structural damage due to excessive moisture:
Mold and mildew growth
Wood rot and/or dry rot
Infestation of water-loving vermin/insects/bacteria
Bad smelling odors
Bad indoor air quality
These problems could lead your organic structures (e.g. drywall, beams, etc.) to become brittle, as well as induce the symptoms of allergies, asthma, and other respiratory ailments.
Trust Cyclone Kleen Up for Toilet Overflow Cleanup Solutions in Colorado Springs
When you let Cyclone Kleen Up handle the entire plumbing overflow cleanup process, we make sure that the procedure is completed without any mistakes or delays. We know that we only have a limited time before the contaminated water affects your property, so our fully licensed and certified technicians work efficiently and fast.
What's more, we utilize state-of-the-art equipment and tried-and-tested cleaning methods to ensure that the entire area of your property is clean. Once we're done with the cleanup, we can repair the water damage through the appropriate water damage restoration service. 
Our company can work with most insurance providers, and our emergency services are available 24/7. Call us at 719-299-3887 today for free estimates. Cyclone Kleen Up caters to properties in Pueblo and Colorado Springs, Colorado.