HVAC Discharge Lines Restoration in Colorado Springs
The discharge line of every HVAC system eventually becomes clogged, fractured, leaky, or damaged as time goes on. If this problem is not fixed right away, it could result in expensive water damage to your house or place of business. To remedy these situations, our IICRC-certified technicians at Cyclone Kleen Up provide top-notch restoration services for broken or damaged HVAC discharge lines in Colorado Springs, Salida, Penrose, and other Colorado cities that we serve.
When you need the best available HVAC discharge line restoration services at your home or office in Southern Colorado, reach out to Cyclone Kleen Up. Our crews provide the best water damage restoration services, including the restoration of broken HVAC discharge lines. To learn more, call 719-299-3887 or click here to schedule services today at your property in Colorado.
Risks of Broken HVAC Discharge Lines That We Can Restore
The HVAC system plays a crucial role in maintaining a comfortable indoor environment. A critical component is the discharge line, which can cause major issues when damaged. Cyclone Kleen Up can restore your property from all of these issues, which include: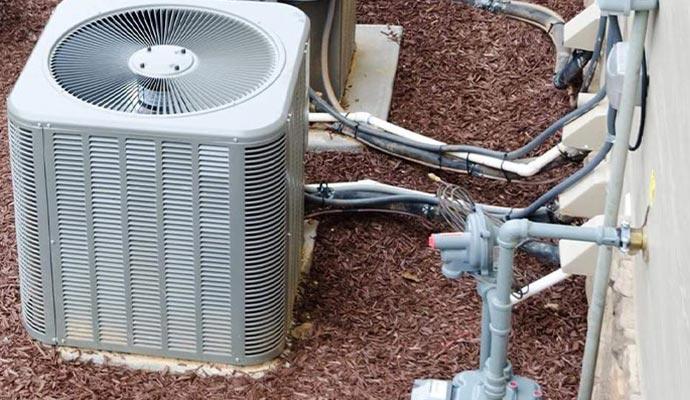 Water Damage: A broken HVAC discharge line can cause water leaks or an AC unit overflow that causes pooling water.
Property Damage: A broken discharge line can damage carpet, furniture, electronic devices, documents, and more. This requires major content restoration for personal items & office equipment.
Health Concerns: Moisture from a broken discharge line can trigger mold growth, a health hazard for humans.
Increased Energy Consumption: A malfunctioning HVAC system produces reduced efficiency and higher energy consumption.
System Malfunction: A broken discharge line can ruin other HVAC components, leading to system failure.
Contact Us to Restore HVAC Water Damage in Canon City & Pueblo
When you experience water damage because of broken HVAC discharge lines or other broken pipes, our IICRC-certified technicians at Cyclone Kleen Up can help. Our wide range of restoration and cleanup services is available for homeowners and business owners in Pueblo, Colorado City, Monument, and other cities across our service area in Southern Colorado. Feel free to call us at 719-299-3887 for a free estimate. You can also click here to schedule services today.