Carpet Water Damage Restoration in Colorado Springs
Carpets are beautiful floor coverings that improve a room's ambiance. When it gets wet, however, it loses all its appeal. Though a drenched carpet looks horrible, its appearance should be the least of your concerns. Because once a carpet is soaked, it succumbs to various kinds of water damage.
Mold and mildew are the two biggest problems that can develop in wet carpets. These irritants grow better in severely damp environments and can negatively impact the indoor air quality of your home. Mold and mildew are troublesome for people with asthma, allergies, and weak immune systems as they can worsen their conditions. If these irritants are not removed completely, they can even make the healthiest person sick and cause several structural problems, including:
Pungent odors
Unsightly stains on the walls, ceiling, or floor
Premature decay of organic materials
That's why if your carpet succumbs to water damage, contact Cyclone Kleen Up for help. We have the experience and necessary equipment to treat your water damaged carpets properly and fast.
Restore Your Carpet's Look and Durability with Cyclone Kleen Up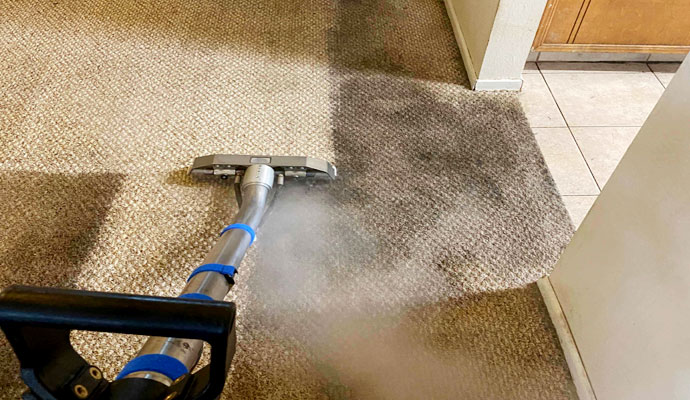 Cyclone Kleen Up uses specialized cleaning and drying techniques to prevent mold, mildew, and other water damage from developing in your carpet. We'll also disinfect and sanitize the carpet before returning it to you. By eliminating the root causes, your carpet's appeal is retained and it'll be safe to use once again.
Cyclone Kleen Up also offers other water damage restoration services. We can handle all kinds of water disasters, including:
Appliance leaks/failure
Water pipe burst
Plumbing overflow
What's more, we can get rid of the presence of mold on your property through our mold remediation procedure.
Rely on Cyclone Kleen Up to Restore Your Carpet in Colorado Springs
Cyclone Kleen Up works fast, is reliable, and is available 24/7. Just give us a call at 719-299-3887 today for free estimates or if you have any inquiries. All of our services are available to properties in Pueblo and Colorado Springs, Colorado.