Demolition Cleanup Services around Pueblo, CO
As a property owner, the primary thing you need to worry about is cleaning up a mess after any demolition work has taken place on your property. Places, where demolition has occurred, must be cleaned up before they may be used for anything else. Nothing can be rebuilt on a demolished site until it's recovered. Without proper demolition cleanup, the value of your property will be severely reduced, if not completely lost. That's why you need a professional cleaning service, and for that Cyclone Kleen Up is the best choice. Our company offers high-quality cleaning services for residential and commercial properties.
For the residents of the following areas- Canon City, Colorado Springs, Pueblo, Fowler, Monument, and other nearby surroundings, our services are available on a 24-hr emergency basis. Just give us a call at 719-299-3887 immediately or visit the link here for online communication.
Why Professional Demolition Cleanup is Effective?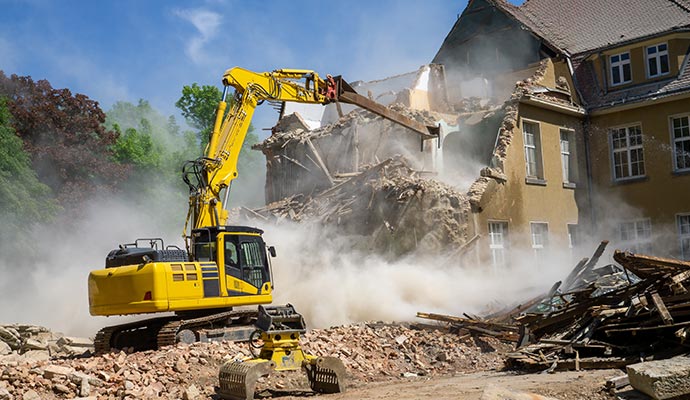 Since it affects the site's safety and security after all the destruction has taken place, demolition cleaning is the most crucial step in the entire construction process. Your entire project may be in jeopardy if the trash, dirt, dust, and grime aren't taken care of properly.
For this, contacting a professional cleaning company like Cyclone Kleen Up is important. We use the best tools for extensive and efficient cleaning procedures in order to complete your demolition project. We know how to recognize and comprehend any contaminants on your property, to safely remove them. Keep your property safe at all times with the help of our demolition clean-up service experts who can dispose of any hazardous materials easily and rapidly.
The Demolition Cleanup Process
The demolition clean-up process is a complex and challenging task that requires careful planning, attention to detail, and compliance with local regulations and safety standards. Here are the steps involved in this process:
Civil Work
Hazard Debris Removal