Asbestos Removal at Schools in Colorado Springs & Pueblo, CO
Asbestos is a carcinogenic, silicate mineral that was formulated last century to help schools and other structures better resist fire and age. Potential health hazards of asbestos exposure over years include cancer, pulmonary diseases, lung and throat damage, and more. Asbestos removal requires a certified, experienced provider and adherence to local, state or federal guidelines.
Cyclone Kleen Up has the skilled, professional asbestos removal solutions to clean up and protect your school property. We assist commercial and residential customers in Fowler, Colorado Springs, Woodland Park, Florence, Pueblo, and across our CO service area. Call us today at 719-299-3887 or contact us online to learn more and arrange a consultation with a Cyclone Kleen Up representative.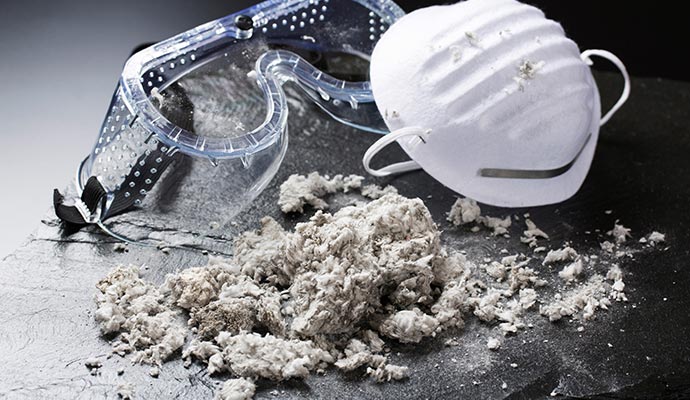 Cyclone Kleen Up is Your Asbestos Hazard Solution in Colorado Springs
Asbestos can be found in old insulation, vinyl, upholstered furnishings, sheds, warehouses, and more. Tiny particles can become airborne and dangerous. Lung damage from asbestos is well-documented. Construction workers not safeguarded from asbestos hazards can be affected.
Asbestos-related illnesses typically manifest over many years. Asbestos removal from older structures is necessary and often required prior to commercial demolition or renovation. Schools with high levels of asbestos will not meet district or state safety standards. Cyclone Kleen Up is your superior, reliable solution for asbestos removal and cleanup.
Trust Cyclone to Increase Safety with Asbestos Removal in Pueblo, CO
Asbestos can be hazardous to your health whether you're exposed to it over a short or extended period. At Cyclone Kleen Up, we have the expertise to effectively and affordably remove asbestos hazards from schools, as well as workplaces and residences. Ask about our asbestos inspections and free estimates. Call us today at 719-299-3887 or contact us online to learn more and book an appointment with a Cyclone Kleen Up team member.