Storm Damage Roof Restoration Services in Pueblo, CO
A major storm can have a devastating effect on your home or office, rendering the property uninhabitable for an extended stretch because of significant roof damage. To correct this situation, you will need storm damage roof restoration services at your home or office in Colorado Springs, Pueblo, Manitou Springs, Canon City, Colorado City, and other cities we serve in Central Colorado.
Roofs are primary targets of storm damage, whether it involves broken & displaced shingles, attic flooding, or other damages. Regardless of the issue you face, our IICRC-certified technicians at Cyclone Kleenup offer highly-focused and fast-paced restoration teams that provide 24/7/365 restoration services for your property. To learn more about our products and services, call us at 719-299-3887 or click here to secure our restoration services in Hartsel, Rocky Ford, and other cities we serve.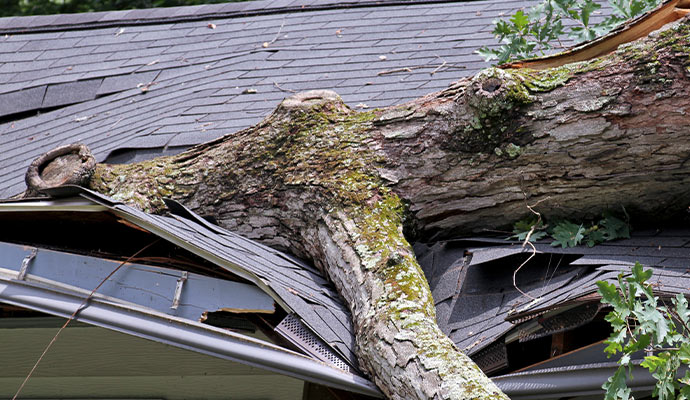 Types of Damage a Storm Causes to a Property's Roof
Water damage: Rain storms, specifically in times of heavy rains can cause water damage to initially your home's attic and depending on the duration of the storm, this water damage can spread to your whole property. This can also cause mold growth.
Water leaks: Heavy and long-duration rainstorms will cause enough water accumulation to cause leaks and other water damage to your property.
Call Us to Restore Storm Damage in Penrose & Manitou Springs
When you need storm damage restoration for your roof at a moment's notice, our locally owned and operated emergency team can be on-site & working within one hour of your call for help in Southern Colorado. Our technicians also have proprietary tools and decades of experience in roof restoration and storm damage restoration. When you need our help, call us at 719-299-3887 or click here to secure our restoration services today in La Veta, Penrose, and other CO cities that we serve.