Dehumidifier Service in Colorado Springs, CO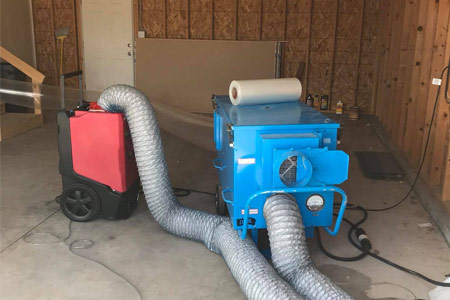 Flooded basements are common, but waterproofing them requires several steps: Cleanup, extraction, drying and dehumidification. It's a normal process when basements are vulnerable to water intrusion, as often occurs. The basement waterproofing specialists at Cyclone Kleen Up provide superior solutions, and our advanced dehumidifying will remove lingering dampness for your basement and improve overall air quality.
For assistance in Canon City, Castle Rock, Fountain, and throughout our CO service area, trust Cyclone Kleen Up for professional, effective dehumidifying. Call us today at 719-299-3887 or contact us online to learn more about our dehumidifying service and arrange a consultation.
Why Dehumidifying By Cyclone Kleen Up?
Dehumidifying your basement after a flood or other water event can help preserve your foundation and keep it from cracking. Basements are prone to accumulating excess moisture. Water seeps into many basements through foundation cracks or unsealed areas. Condensation then adversely affects indoor air quality, creating discomfort for those with respiratory conditions. Dehumidification of your basement becomes beneficial in these areas.
Advantages of Dehumidifying Colorado Springs Basements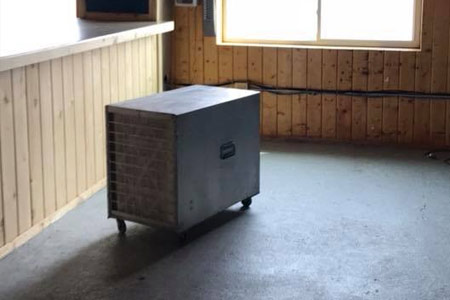 Regulate humidity level: Wet basements are the epicenter of mold growth that can seriously harm your health. It needs only a day or two for the mold to spread across the substrate, which is inconvenient at first. A dehumidifier alone can keep the humidity level below 50 percent to prevent mold growth in your basement.
Limit, minimize moisture: High humidity can cause cracks, sag in wood, and rot in metal. Dehumidification can remove moisture from the basement.
Cut allergens: Dehumidification cleans basement air. Some may even reduce allergy symptoms by trapping bacteria and odors. Less dust means you do not need to clean your basement as often.
Energy cost savings: Having a dehumidifier service can save energy. It removes moisture from the air, allowing the air conditioner to operate more efficiently. As a result, the service life of the AC system is extended.
Rely on Cyclone For Basement Dehumidifying in Pueblo, CO
Cyclone Kleen Up provides superior services that also include mold remediation, demolition, trauma cleanup and more in Eads, Elbert, Coaldale, Dillon, Crowley or anywhere in our Colorado Springs, CO, service area. For reliable dehumidifying service in the Colorado Springs and Pueblo, CO, areas, call 719-299-3887 or contact us online.
We are an IICRC-certified company that has provided water damage repair services for more than 30 years. Our services include water damage inspection, appliance failure, toilet overflow cleanup, water pipe burst, plumbing overflow, and more.