Step By Step Construction Process in Colorado Springs, CO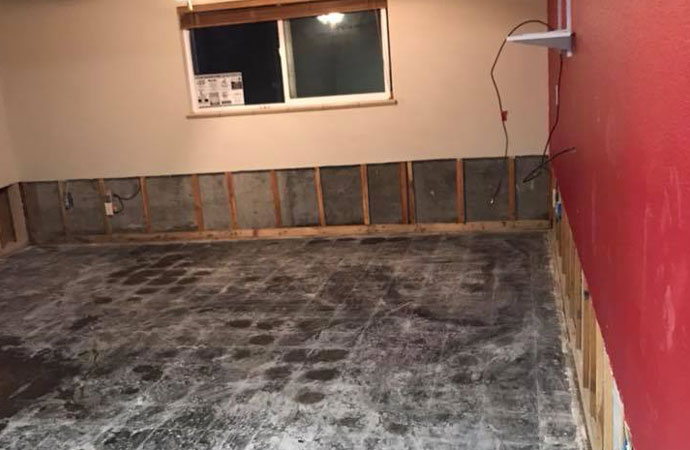 Here at Cyclone Kleen Up, we execute all of our services with care and professionalism. From the moment we receive a project up until we leave your property, our staff provides you the best quality service and performance; allowing you to feel secure when your home under our care.
Step 1:  A project is received in different ways; either through an insurance claim that was directly sent to Cyclone Kleen Up from insurance companies, or directly through clients via phone call or email.
Step 2: We schedule an appointment that is most convenient for you. When the restoration coordinator visits the site of the damage, s/he will evaluate and list down the viable damages. An estimate is made based on the scope of the loss.
Step 3: Once getting the estimate, the coordinator will submit it for approval. If this claim was from the insurance, the information is sent to the insurance carrier first before sending it to the client. If not, the estimate is submitted directly to the client for approval.  
Step 4: A contract will be sent to the client for their signature to authorize the beginning of the restoration. (If this is an insurance claim, the deductible will need to be paid at this point).
Step 5: Once the signed contract has returned to Cyclone Kleen Up, a project manager will be assigned to the project by the Assignment Coordinator.  
Step 6:  A pre-construction conference (PCC) will be set up by the project manager at the client's property. The project manager, the subcontractor(s), and the client will be present to discuss the date of the project's completion.
Step 7: After the PCC has been completed, the project manager and subcontractor(s) will develop a supply list and purchase the supplies needed to complete the project.
Step 8: Our team is ready to begin the repairs. The project manager will coordinate all appointments with the client, including when the subcontractor(s) will perform work. The project manager will stay in constant communication with the client throughout the project.
Step 9: When the repairs have been completed, the project manager will perform a walk-through of the project with the client to address any final questions or concerns.
Rely on Cyclone Kleen Up for Your Construction Needs in Colorado
Are you planning to start a new home project? Call us at719-299-3887 or visit our contact page for more information.