Site Prep Services for A Perfect Construction Job in Pueblo, CO
Whether you're planning a new residential development or a commercial complex, proper site preparation is essential for ensuring the safety of workers, protecting the environment, and creating a solid foundation for future growth. Proper site prep is something that you can't ignore. Because it is one of the preliminary measures of any construction service. No matter how big or small the construction job is, Cyclone Kleen Up is here to serve you with high-quality site prep services. Our team of experts has years of experience in the industry and is well-equipped with advanced grading equipment to get the job done efficiently and effectively.
Site prep is a crucial and primary process during demolition clean-up. And Cyclone Kleen Up delivers the best services in this sector. Our services are available in the regions of Pueblo, Florence, Penrose, Fowler, Colorado City, Rocky Ford, Monument, and other service areas. Contact us at 719-299-3887 or click the link here to reach us online for the best construction services.
The Site Prep Process for Construction
Site prep ensures that it is safe & ready for the construction work to begin. It lessens the negative effects of the construction activity on the surrounding. At the same time, it helps speed up the construction work. However, Cyclone Kleen Up follows a step-by-step process during this site prep.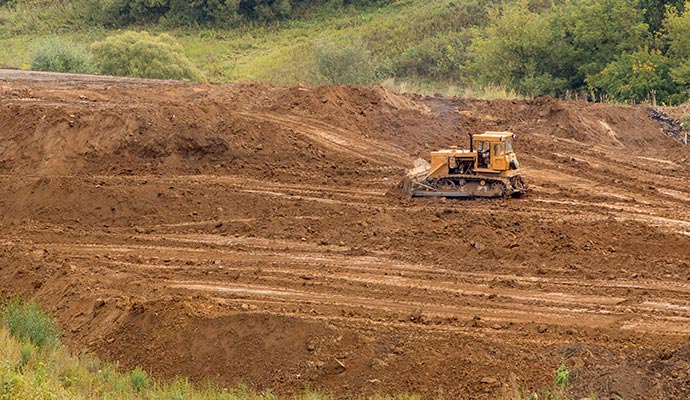 Site clearing: Clearing the site is the first step in this process. The procedure involves getting rid of any trees, plants, debris, or other obstructions. Heavy equipment like bulldozers and excavators are typically used for this.
Surveying: Our construction crew will survey the area to decide how to best organize the construction site. Site surveys are an important stage because they are needed for the zoning and permitting procedures.
Soil testing: To determine the composition and classification of the soil, our team of experts will test it. Finding out the ground type is important for the construction work.
Plan design: When the soil testing is done, now it's time to design the site plan. This stage involves the installation of all drainage and septic tanks.
Inspection: At last, the final stage of the site prep is inspection. In this stage, all the information is gathered such as to assess the rock, soil, and groundwater conditions.
Cyclone Kleen Up Offers The Best Site Prep Services for Construction
We are a locally owned company, serving the people of Pueblo, CO with the best construction services. Besides, our services also include asbestos abatement, media blasting, trauma cleanup, disaster restoration, and more. Cyclone Kleen Up is the ideal partner for all your site preparation needs. Call us now at 719-299-3887 to learn more about our services.