Mold Inspection in Colorado Springs, CO
Sneezing and wheezing while at home or at the office? Smelling a dank, musty odor inside your residence? Got flooded in or discovered a leaky pipe in the past few months?
If you've answered "yes" to at least two of these questions, your home or office might be suffering from a mold infestation. To pinpoint the source, it's time for a mold inspection. And the best company to call for this task in Colorado is Cyclone Kleen Up. With our qualified property damage inspectors, we'll be able to find the mold growth in no time.
Mold Inspections in Colorado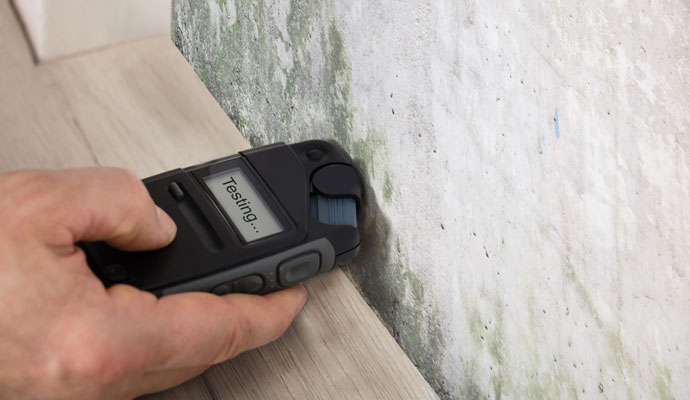 Our mold inspection service will save you time and effort, as our trained personnel not only come equipped with specialized equipment to find the problem. The Cyclone Kleen Up team is also knowledgeable in the latest techniques in the industry, enabling them to do the job efficiently. Starting with a visual inspection of your property, we can pinpoint the root cause of the mold growth. We partner with certified testing companies who can provide on-site mold testing and assessment to determine the right kind of treatment and develop a mold remediation protocol.
It is especially important as a mold infestation can cause severe harm not only to your property but also to your health. A 2004 study from the Institute of Medicine found that indoor mold exposure can be linked to a range of respiratory ailments. These range from simple cough and wheezing in healthy people, to hypersensitivity pneumonitis in specific individuals. It is also linked to the development of asthma in infants and children.
These health risks are on top of the damaging effects of mold on the structural integrity of the house.
Rely on Cyclone Kleen Up for Quality Mold Inspections in Colorado
Hence, the best time to get your property (house or commercial building) inspected for mold is now; especially since we provide the basic mold inspection service for FREE. So to schedule your inspection right away, call Cyclone Kleen Up now at 719-299-3887