Professional Removal of Asbestos at Work in Pueblo, CO
If you own a business or an industrial firm that handles or manufactures items that might contain asbestos, your workers may be prone to asbestos exposure if safety regulations are not maintained. You should take matters into your hands and have your premises tested for the presence of asbestos and have Cyclone Kleenup apply its top-notch asbestos removal services for the betterment of everybody's health.
Cyclone Kleenup is a fully licensed, bonded, & certified company that can provide effective asbestos testing and removal services. Our IICRC-certified technicians carry state-of-the-art equipment and use cutting-edge technology to find, contain, and remove the threat of asbestos from your property in Pueblo, Penrose, Colorado Springs, Florence, and other cities that we serve within our Colorado service area. Call us NOW at 719-299-3887 to learn more or click here to remove asbestos from your property ASAP.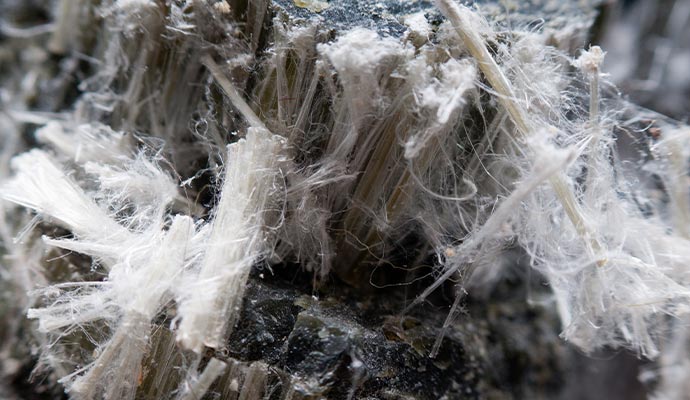 Health Dangers of Asbestos
Asbestos is dangerous because it releases tiny airborne fibers that are easily inhaled. Once inside the lungs, it scars the lung linings giving rise to many possible health conditions. Inhaling asbestos can lead to:
Pleural Effusion: The condition of fluids collecting around the lungs
Mesothelioma: A rare cancer of the stomach & lung linings
Asbestosis: A state of permanent lung damage that cannot be cured
Lung Cancer: The growth of tissues in the lungs
Eliminate Asbestos Risks from Your Property in Colorado Springs & Pueblo
Many older buildings in Colorado and throughout the US were built in the 1970s and before with materials containing asbestos and are still in use today. If you have an older property that needs to be tested for asbestos or requires asbestos abatement services, reach out to our certified technicians at Cyclone Kleenup and have them perform a comprehensive cleanup & removal of asbestos. Both long-term and short-term exposure to asbestos can prove to be harmful to health. To learn more about ways to eliminate asbestos threats from your home or workplace, contact us online or call 719-299-3887.