Flood Damage Restoration in Colorado Springs, CO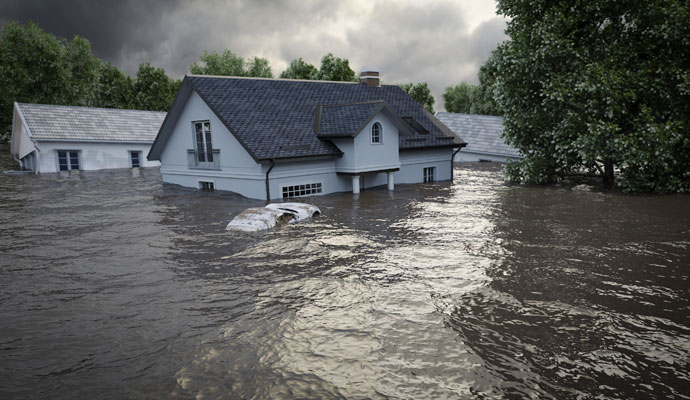 Flooding can happen at any time and due to a number of reasons in your home or office.
These reasons can include natural disasters, leaking roofs, breaking pipes due to freezing weather, and even overflowing toilets, among other things. When any of these things happen, emergency disaster services and flood damage restoration are needed.
Cyclone Kleen Up is the company you can trust to get your flooded and flood-damaged property back to normal. With years of experience in the restoration and reconstruction industry, we have the knowledge needed to take proper care of your flood-damaged property.
We also have a highly skilled and trained team of experts on standby to help you with your flood repair and restoration needs.
For property and its contents to be restored to pre-flooding conditions, a few steps need to be followed:
Risk assessment/securing the area is the first thing that Cyclone Kleen Up will do. We will check for structural damage, ensure that the area is safe to work in and rope it off to keep people out while work is being done. This is to ensure that only authorized personnel gets in while the restoration is being done.
Structural drying and water extraction from floors and floor coverings will also be needed.
If the flooding is due to burst pipes, this will be addressed before anything is acted on. If the flooding is due to toilet overflow, this too will be taken care of before cleanup and restoration begin.
Drying and restoration of other parts of the premises will also happen, along with dehumidification and drying of the contents of the property. If contents restoration is needed, this too will be stated during the preliminary assessment and is dependent on what you want us to do with your flooded home or office.
Contact Cyclone Kleen Up for Flood Damage Restoration in Colorado
Taking care of your home or your office after a flood can be a daunting task, not to mention somewhat traumatizing to you, as well. Leave the cleanup and restoration to the experts. Cyclone Kleen Up can take care of your restoration needs for you, and you can return to a home or office that is as good as it was before disaster struck. Call us today at 719-299-3887 to get a free inspection and estimate, or get in touch with us through our contact us page for flood damage restoration in Colorado.