Black Mold Removal in Colorado Springs, CO
Ordinary mold removal can be hard enough for the average homeowner. But when faced with the need to remove black mold, the services of a professional are even more needed.
After all, this kind of mold—also known as Stachybotrys—is toxic. Simply managing to disturb it can cause the mold to release a huge amount of spores containing mycotoxins, which can cause respiratory ailments. In some cases, it can even cause bleeding in the lungs and nose. And the worst thing about it is that it can be very inconspicuous, as it can look just like dirt.
On top of that, these toxins, when not properly removed, can survive in the area for long periods of time. Leaving spores around the area, meanwhile, can cause a re-emergence of the black mold. Even your belongings around the house can be contaminated.
Hence, removing toxic black mold yourself is not advised. When you need to rid your Colorado property of this dangerous fungi, contact Cyclone Kleen Up. For years, we have been the local experts in mold remediation in Colorado Springs, Pueblo and their surrounding communities.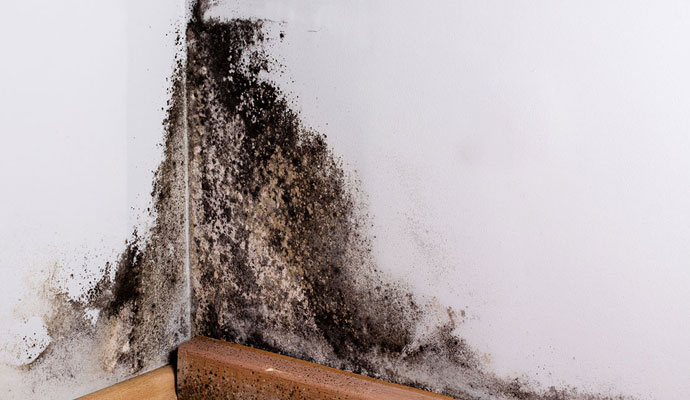 Preventing Black Mold in Colorado
Our team is sufficiently trained in the latest methods to remove this toxic nuisance from your home or office safely and efficiently.
They are also equipped with the appropriate equipment to keep themselves safe from the effects of this mold. We partner with certified companies to do the on-site testing to determine whether the mold from your home or office is truly Stachybotrys or another kind of mold entirely.
By definitively identifying the kind of mold, we are able to deploy the right kind of treatment to remove it completely from your residence or office. Once we have it removed, we will take steps to prevent its potential return.
Let Cyclone Kleen Up Remove Black Mold in Colorado Springs, CO
While the black mold removal procedure itself has a corresponding cost, Cyclone Kleen Up offers a preliminary free mold inspection to address the extent of the damage. So don't delay for the sake of your health. Call 719-299-3887 now and get this toxic organism out of your home.