Mold Testing Services in Pueblo & Colorado Springs
Mold is a widespread condition that doesn't only affect your property structures but also the environment surrounding them. It's not just a financial burden; it also has serious health consequences. Water is usually the cause of mold growth. This is why it's important to conduct regular mold testing. To determine the existence, type, and growth pattern of mold, a professional mold inspector will conduct a thorough inspection of the surfaces of a building or the air. Moreover, they use the findings from the evaluations to create strategies for fixing mold growth.
Our services are available in the following regions- Fowler, Colorado Springs, Woodland Park, Rocky Ford, Pueblo, Monument, and other nearby service areas. Make a call to us at 719-299-3887 for 24/7 emergency services. You can also go to the link here to reach us online.
The Importance of Mold Testing
If mold development can be seen with the naked eye, it is unlikely that any more sampling is needed. When trying to figure out if an area has been cleaned or remediated properly, mold testing can be helpful. Professionals with expertise in developing mold sampling, and analyzing data should perform the testing. There are many advantages of mold testing. These are: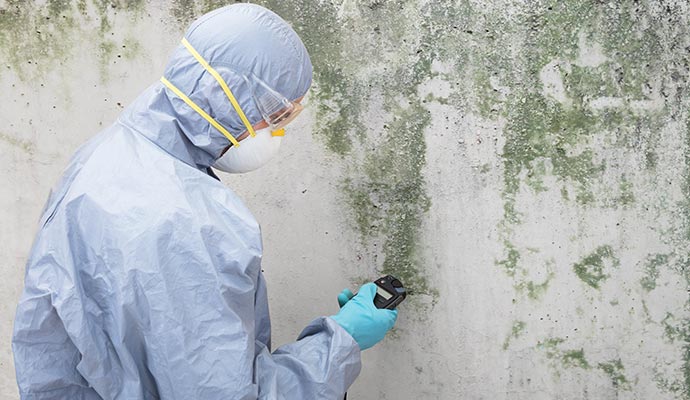 Securing the indoor environment: Every home contains a certain amount of mold indoors. But before it's too late, it's important to have mold testing to know its species. By doing this, you'll be well aware of how contagious the mold inside your home is. And by taking the necessary actions, you can secure the air around your property from any contamination. 
Relief from any health hazard: Molds & mildew are very harmful to any human health, especially if someone has an allergic or asthmatic problem. Mold testing can help you find out the severity of mold growth. This can help you take action against it and relief you from any health hazards.
Cyclone Kleen Up Offers Top-Quality Mold Remediation Services
Our company has IICRC-certified technicians who are dedicated to serving you the best possible service. We have a bunch of mold remediation services which are black mold removal, mold inspection, mold removal, and others. We provide free on-site inspection and free estimates as well. Just give us a call at 719-299-3887 right away.